Bloom will kick off international sales in Toronto next week for Black Label Media and Bruce Cohen Productions. CAA represents North American rights.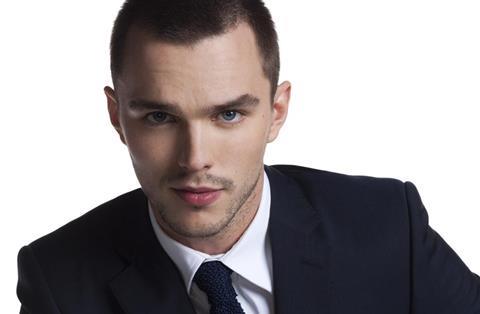 Hoult will play JD Salinger, who rose to global fame when his 1951 novel The Catcher In The Rye was first published and became a rallying cry for disillusioned youth.
Danny Strong will directed from the screenplay he adapted from the Kenneth Slawenski biography JD Salinger: A Life.
Rebel In The Rye offers a glimpse at the life and mind of Salinger, from his rebellious youth to service in the Navy during WWII, PTSD, spiritual awakening and his eventual self-imposed isolation after worldwide fame.
Black Label Media is financing and Molly Smith, Trent Luckinbill and Thad Luckinbill produce alongside Bruce Cohen, Jason Shuman and Strong.
"The Catcher In The Rye is a classic coming-of-age story which continues to make a significant impression six generations later," said Bloom's Alex Walton.
"The world has long been fascinated with JD Salinger, who the talented Nicholas Hoult will bring to life, in this enigmatic role."
Black Label Media's Sicario premiered in Cannes and will screen in Toronto. The company's pipeline includes Toronto opener Demolition.
Bloom's slate encompasses Kate and Laura Mulleavy's Woodshock starring Kirsten Dunst, which A24 distributes in the US; and Liza Johnson's Elvis & Nixon starring Kevin Spacey and Michael Shannon that Amazon Studios and Bleecker Street will release in the US.
Shane Black's The Nice Guys starring Russell Crowe and Ryan Gosling is on the slate and will open in the US via Warner Bros. Michael Apted's Unlocked stars Noomi Rapace, Michael Douglas and Orlando Bloom; and Renny Harlin's Skiptrace stars Jackie Chan and Johnny Knoxville.