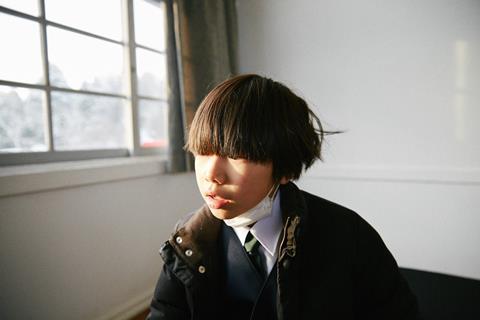 Japanese studio Nikkatsu has picked up international rights to Jesus, directed by Hiroshi Okuyama, which receives its world premiere in San Sebastian's New Directors competition this weekend.
The film marks the feature debut of the 22-year-old filmmaker, who has previously made short films and music videos, and is the youngest filmmaker to ever be selected for San Sebastian's New Directors section.
Produced by Tadashi Yoshino, the independent production stars Yura Sato, Riki Okuma, Chad Mullane and Kibiki Yuko.
The story revolves around a young boy who leaves Tokyo to live with his grandmother in the countryside where he attends a Christian school. Intially puzzled by the school's rituals, he starts to see a very small Jesus figure appear before him every time he prays.
Nikkatsu is also selling Okuyama's short film Tokyo 21st October, which will be premiered in Busan International Film Festival's short film competition. The stop motion animation tells the story of a middle-aged woman visiting her son in Tokyo.