EXCLUSIVE: The companies have struck a world sales alliance on Yuji Shimomura's completed action title in the run-up to Busan and AFM.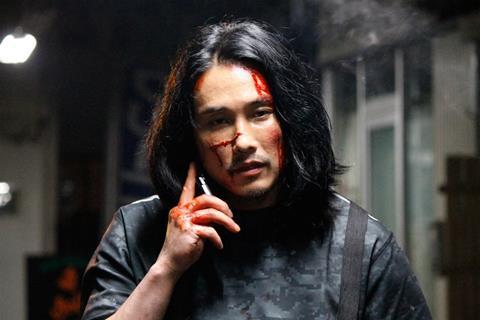 Nikkatsu Corporation will handle international sales on Re:Born while XYZ Films represents North American rights.
Star Tak Sakaguchi reunites with his director of Versus and Death Trance in the story about a retired special forces soldier who comes out of retirement when his niece is kidnapped by his former employer.
Midori Inoue and Shinichi Fujita produced Re:Born, which features a new combat technique developed for the film called WAVE.
"It may sound bold, but Re:Born could be the new cornerstone in action movies," said Inoue. "Tak Sakaguchi and the director Yuji Shimomura have put their blood and sweat together for the last five years during which Tak gave up the whole concept of so-called entertainment action but instead trained to adjust himself to the most practical combat techniques.

"On the other hand, Shimomura made such strenuous efforts to incorporate those new moves into the film. As a result, we are no longer able to categorise the final cut simply as an action movie, and along the way what is extremely encouraging for us is to have XYZ Films and Nikkatsu as sales partners that understand our unconventional film better than anyone else in the world."
"From this film, Tak Sakaguchi changed his name to TAK∴ to show his utmost commitment not as an actor but as a combat fighter that represents the world of Re:Born.
"We are very thrilled that our two powerful partners will help us introduce this unheard-of WAVE action to a broader audience all over the world."