The fledgling Arab Film Institute (AFI) has announced the nominations for the first edition of the Arab Film Awards that will take place in the Egyptian Red Sea resort of El Gouna next March.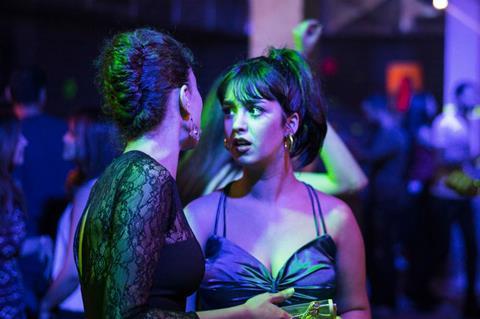 "We are delighted to announce the list of 85 films participating on this first edition of the Arab Film Awards. " the Dubai-based body announced on Monday.
The nominees comprise 45 fiction and non-fiction feature films.
Another 40 short films have been selected to compete in the short film and best student film categories.
They hail from 13 Arab countries. Lebanon has the most with 13 nominations, followed by Egypt with 10, and Tunisia with seven. Films from Algeria, Iraq, Morocco, Palestine, Syria and the United Arab Emirates also feature on the list.
Bahrain, Kuwait, Qatar and Saudi Arabia are represented on the shorts list.
The creation of the AFI and the awards was first announced during the Dubai International Festival last December.
Its aim is to act as a platform for Arab cinema and support its development at every level from production through to distribution.
Its founding members include directors Nabil Ayouch, Rashid Masharawi as well as producers Dora Bouchoucha, Mohamed Hefzy and Paul Baboudjian.
The feature nominees:
A Day For Women, Kamla Abou Zekri (Egypt)
Ali, The Goat And Ibrahim, Sherif El Bendary (Egypt)
Bank Of Fortune, Ahmed El Gendy (Egypt)
Beauty And The Dogs, Kaouther Ben Hania (Tunisia)
Burning Hope, Lotfi Achour (Tunisia)
Chroniques De Mon Village, Karim Traidia (Algeria)
The Traveller, Hadi Ghandour (Lebanon)
Fadma, Ahmed El Maanoui (Morocco)
Foreign Body, Raja Amari (Tunisia)
Go Home, Jihane Chouaib (Lebanon, France)
Headbang Lullaby, Hisham Lasri (Morocco, France, Lebanon, Qatar)
Listen, Philippe Aractangi (Lebanon)
Mawlana, Magdy Ahmed (Egypt)
The Worthy, Ali F. Mostafa (UAE)
Only Men Go To The Grave, Abdulla Al Kaabi (UAE)
Path Of Maryam, Atea Jabarah Daradji (Iraq)
Single Married Divorced, Shady Hanna (Lebanon)
Solitaire, Sophie Boutros (Lebanon)
Sweat Rain, Hakim Belabbes (Morocco)
Thala Mon Amour, Mehdi Hmili (Tunisia)
Tombé Du Ciel, Wissam Charaf (Algeria)
The Beach House, Roy Dib (Lebanon)
The Cell, Tareq El Iryan (Egypt)
The Flower Of Aleppo, Ridha Bahi (Tunisia)
The Journey, Mohamed Jabarah Al-Daradj (Iraq)
The Last Of Us, Ala Eddine Slim (Tunisia, Qatar)
The Originals, Marwan Hamed (Egypt)
Tramontane, Vatché Boulghouroujian (Lebanon)
Until The Birds Return, Karim Moussaoui (Algeria)
Withered Green, Mohammed Hammad (Egypt)
Non-Fiction Films
104 Wrinkles, Hady Zaccak (Lebanon)
300 Miles, Orwa Al Mokdad (Syria)
A Feeling Greater Than Love, Mary Jirmanus (Lebanon)
A Memory In Khaki, Alfoz Tanjour (Syria)
Egyptian Jeanne d'Arc, Iman Kamel (Egypt)
Honey, Rain & Dust, Nujoom Al Ghanem (UAE)
Little Eagles, Mohamed Rashad (Egypt)
Off Frame, Mohannad Yaqubi (Palestine)
Panoptic, Rana Eid (Lebanon)
Sanaa's Tale, Rogena Bassaly (Egypt)
Ghost Hunting, Raed Andoni (Palestine)
Those Who Remain, Eliana Raheb (Lebanon)
Ubuntu, Christian Abi Abboud (Lebanon)
Taste Of Cement, Ziad Kalthoum (Syria)
Zeinab Hates The Snow (Kaouther Ben Hania (Tunisia)