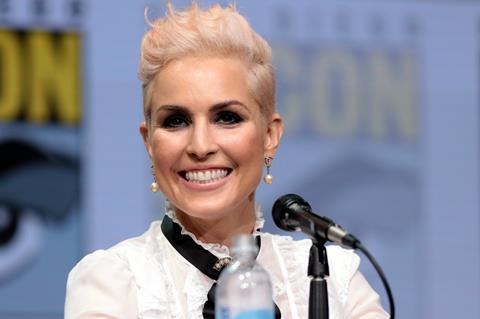 Noomi Rapace, Peter Dinklage, Sophia Lillis from It and Gretel & Hansel and Charlie Plummer have joined Peter Dinklage in thriller The Thicket, which The Exchange is introducing to Berlin buyers this month.
CAA Media Finance and ICM Partners jointly represent US rights to the story about a young man who enlists the support of a bounty hunter (Dinklage), a prostitute (Lillis) and a former slave to rescue his sister from a gang led by a violent killer (Rapace).
Currently in pre-production, the project is based on the novel by Joe R. Lansdale, with a script by Chris Kelley. Elliott Lester will direct, and producers are
Giannia Nunnari of Hollywood Gang, Dinklage and David Ginsberg of Estuary Films, Matt Hookings of Camelot Films, Shannon Gaulding, and Andre L III of MiLu Entertainment.
"We are thrilled to bring this strong commercial project with an amazing ensemble cast to Berlin", said Brian O'Shea of the Exchange. "Rapace and Dinklage are global stars in their own right, but to also have up and coming talent as Lillis and Plummer in The Thicket makes the project truly exciting."