Festival will take titles on tour to Edinbugh and Glasgow.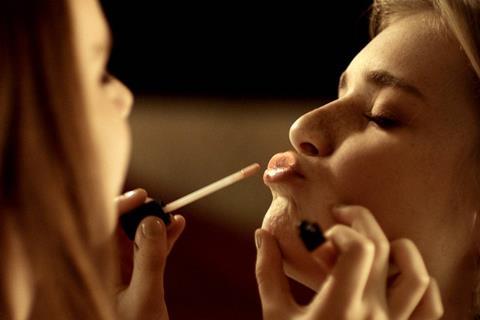 The Nordic Film Festival is returning to London for its second edition (Nov 25-Dec 4), focussing on films from Denmark, Finland, Iceland, Norway and Sweden.
The 15-title strong programme will include five UK premieres and two London premieres. The line-up comprises family and youth dramas, crime thrillers, documentaries, animation, experimental film and shorts.
The festival will open with the UK premiere of Marcus Fjellstrom's short noir animation series, Odboy and Erordog Suite, with live soundtrack performed by Swedish quartet The Pearls Before Swine Experience.
Other UK premieres include Rune Denstad Langlo's Chasing the Wind; documentary My Stuff with a Q&A with director Petri Luukkainen; and documentary Finnish Blood, Swedish Heart with a Q&A with director Mika Ronkainen.
Other highlights include Pirjo Honkasalo's Concrete Night and closing film You and Me Forever by director Kaspar Munk. The latter screening will be attended by lead actresses Julie Andersen, Frederikke Dahl Hansen and Emilie Kruse.
There will be a short focus on Drive director Nicolas Winding Refn, including documentary NWR that features interviews with the two actors who have become almost synonymous with Refn: Mads Mikkelsen and Ryan Gosling.
There will also be a short strand dedicated to musicians Sigur Ros including Inni, which provides a portrait of the Icelandic band, and Valtari Mystery Film Experiment, for which Sigur Ros commissioned 12 short films in response to their 2012 album Valtari.
After London, the NFF will go on tour to the Edinburgh Filmhouse (Dec 6-11) and Glasgow Film Theatre (Dec 8-Jan 2), with further venues to be announced.
Festival founder and director Sonali Joshi said: "The audience response to the inaugural festival last year was incredible and we are certain that with the line-up this year, there will be something for all fans of Nordic film and independent cinema more broadly to look forward to.
"This second edition will see the festival grow, with a particularly diverse yet cohesive programme, with a number of key talent attendances. We are also particularly delighted to be broadening access to the festival by taking NFF beyond London to Edinburgh and Glasgow."
London screenings will take place at principal venue Riverside Studios as well as Ciné Lumière and the Institute of Contemporary Arts.
Principal funders of the 2nd Nordic Film Festival are host organisation Day for Night and Nordisk Film & TV Fund.
Full programme line-up
Opening Gala
Odboy and Erordog Suit, Marcus Fjellström (Sweden/Germany)
Closing Gala
You and Me Forever, Kaspar Munk (Denmark)
New Nordic Features
Concrete Night, Pirjo Honkasalo (Finland)
Chasing the Wind, Rune Denstad Langlo (Norway)
Belleville Baby, Mia Engberg (Sweden)
The Hidden Child, Per Hanefjord (Sweden)
Other Side of the Docs
My Stuff, Petri Luukkainen (Finland)
Finnish Blood, Swedish Heart, Mika Ronkainen (Finland/Sweden)
Kidd Life, Andreas Johnsen (Denmark)
Arctic
North of the Sun, Inge Wegge and Jørn Nyseth Ranum (Norway)
The Devil's Ballroom, Henrik Martin K. Dahlsbakken (Norway)
101 Reykjavik, Baltasar Kormakur (Iceland/Denmark/France/Norway/Germany)
Focus: Nicolas Winding Refn
NWR, Laurent Duroche (France)
Bleeder, Nicolas Winding Refn (Denmark)
Focus: Sigur Rós
Inni, Vincent Morisset (Iceland/UK/Canada)
Valtari Mystery Film Experiment (Various)