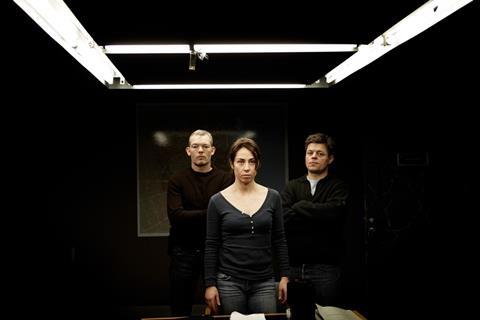 Streaming service Topic will screen Bafta international series winner The Killing (Forbrydelsen) this summer in the Nordic Noir TV classic's first ever airing in North America.
All four seasons of the Danish-Norwegian-Swedish show will stream in Topic's 'Summer Of Suspense' series of crime thrillers and mysteries.
The Killing will debut on August 12, followed by a successive season each week. Sofie Gråbøl, Morten Suurballe, and Lars Mikkelsen star in the procedural about detective Sarah Lund who investigates cases with political and personal consequences. Søren Sveistrup created the series.
The US remake of the same name aired on AMC and starred Mireille Enos and Joel Kinnaman.
The Topic's 'Summer Of Suspense' line-up includes three seasons of Danish financial crime series Follow The Money (Bedrag); four seasons of Danish/Swedish Scandi noir series The Bridge (Bron/Broen); Russian series Dead Mountain; PBS docuseries Philly D.A.; and previously announced German mystery Dark Woods, which kicked off the series last week.
Topic says in the last years its subscriptions have climbed by more than 500%.