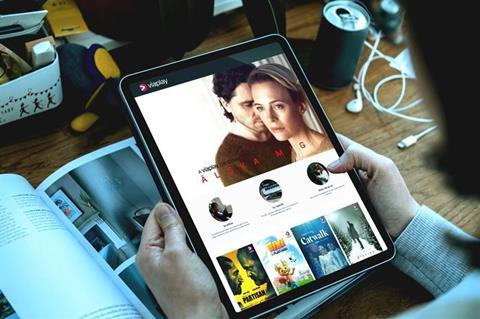 Stockholm-based Nordic Entertainment Group (NENT Group) is launching its rapidly expanding streaming service Viaplay in five new markets by the end of 2023.
The service will launch in the UK in the second half of 2022, followed by Canada, Germany, Austria and Switzerland during 2023. That will bring the total markets for Viaplay to 16, more than the original target of 15 announced in 2020.
The expansion will be funded by a February 2021 equity fundraising.
NENT Group has also increased its target for the total number of Viaplay subscribers by the end of 2025 from approximately 10.5 million to approximately 12 million, of which approximately 6 million are now expected to come from international markets, compared with the original target of 4.5 million.
Viaplay recently launched in Estonia, Latvia, Lithuania and Poland, and soon launch in the US and Netherlands.
"We have acquired virtually all of the international sports rights that we targeted and for multiple cycles in several cases; added one more market to our roll-out ambition; signed innovative partnership agreements; and raised the bar when it comes to our investments in original content," said Anders Jensen, NENT group president & CEO. "As a result, we are increasing our subscriber and revenue growth targets, as well as our target profitability levels. We are investing more short term to create even higher long term returns due to the considerable operating leverage that this creates."
The Viaplay offering in the five new markets will launch with Nordic, local and international series, films, documentaries and kids content, both original and acquired.
NENT Group is headquartered in Stockholm, and the SVOD service Viaplay launched in Sweden in 2007 before expanding its footprint to the Nordics and Baltics.
Viaplay is working with at least 40 original productions in 2021; it is the leading producer of Nordic series and past shows include Love Me, Occupied, The Head, Swedish Dicks, Wisting and Catwalk.