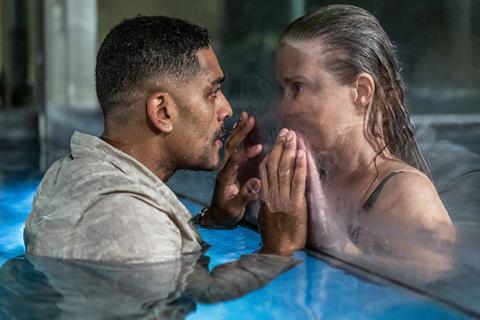 Key executives: Anders Jensen, president and CEO, Nordic Entertainment Group (NENT); Gabriel Catrina, group CFO and head of strategy, NENT; Filippa Wallestam, EVP, chief content officer, NENT; Kim Poder, EVP, chief commercial officer, NENT
Business model: SVoD
Subscription costs: sek129/month (approximately $15) for the basic package
Territories available: Sweden, Norway, Denmark, Finland, Iceland, Estonia, Latvia, Lithuania; launching in Poland in August and in the US in Q4 2021
Annual turnover and/or subscriber base: More than 3 million subscribers as of Q1 2021
Most watched film title on platform in 2021: Undisclosed
Viaplay — the SVoD service operated by NENT Group — launched in Sweden in 2007 and is expanding from its footprint in the Nordics and Baltics to also include Poland (from August) and the US (later in 2021), with the Netherlands to launch in early 2022 and four additional markets planned by the end of 2023. The company hopes to grow its 3 million subscribers to 10.5 million by the end of 2025. "The more markets we enter, the more potential we have to invest more," says Filippa Wallestam, NENT's chief content officer.
"We do have a strong film catalogue on Viaplay thanks to many first-look deals with the studios," adds Wallestam of partners such as NBCUniversal, MGM, Sony and 20th Century Studios. But commissioning its own films is becoming important. "We have produced a few movies ourselves, now we have the flavour for it. We have the ambition to produce at least two English-speaking Nordic movies a year."
Lasse Hallström will direct the first of those, Hilma, starring Lena Olin as Swedish artist and feminist pioneer Hilma af Klint. This follows local-language original features such as Glacier, a Swedish dystopian drama written by best­selling author Camilla Läckberg, and Manuel Concha's comedy Suedi.
The ambition is to combine Nordic and international talents. "We want our stories to be genuinely Nordic but also tailored for a global audience," says Wallestam. "What we are trying to do is focus on Nordic people or events that have changed society or had an impact."
Including its series, Viaplay is working with at least 40 original productions in 2021. For now, it primarily acquires films through its studio output deals, but hopes to directly acquire more independent films in the future. "It will be more and more common that we try to acquire movies straight from production companies," says the executive. Viaplay is also open to collaborations with broadcasters — it is already partnering with SVT on series Love Me and with DR on Lars von Trier's The Kingdom Exodus, which is in production.