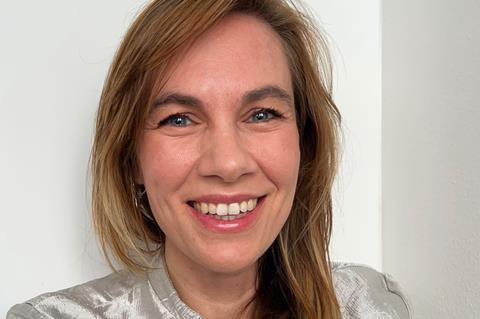 Marike Muselaers is to join Nordisk Film Production in a newly-created position as head of international financing and co-production.
Muselaers will start the job on September 1 2023, coming from a position as chief content and partnerships officer at Benelux production outfit the Lumière Group. She has previously held posts at Fortissimo Films and RTL Netherlands.
Nordisk Film Production – owned by the entertainment company Nordisk Film – produces films and series in Denmark, Norway and Sweden. Muselaers will be based in Sweden. A statement from Nordisk Film said her responsibilities will include "strengthening the financing of film and series projects and developing an ambitious strategy for co-productions. Marike Muselaers will also work closely with streaming services, broadcasters and others that are partnering with Nordisk Film Production."
Katrine Vogelsang, CEO of Nordisk Film Production, said: "I am delighted that Marike Muselaers has agreed to come on board. She brings extensive experience in international financing, co-productions, acquisitions and business development. At Nordisk Film Production, we want to strengthen the financing of our projects and increasingly be a strong and solid production partner with other companies. Marike will play a key role in this."
"In this complex market, collaborations are key, and connecting the best storytellers with the right partners is something close to my heart. I am therefore looking forward to helping Nordisk Film Production realise their renewed ambition to not just bring stories to life, but make them happen through more Nordic, European and global partnerships," added Muselaers.