As part of our 2023 Future Leaders spotlight, Screen focuses on talent agents and managers in Latin America.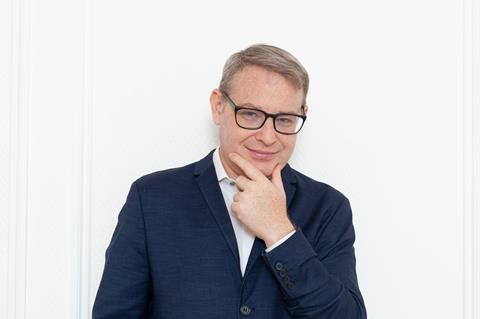 The profile of the talent manager or agent is less established in Latin America than it is in other markets. Only in countries with strong global ambitions, such as Mexico, Argentina, Brazil and, recently, Chile, has the talent agent or manager started to become more prominent.
In Argentina, there are figures such as Javier Braier, casting director on films including Wild Tales and The Two Popes who also reps actors such as Peter Lanzani (Argentina, 1985); and Pedro Roson, who is known for repping Ricardo Darin and Joaquin Furriel. Jorge Mondragon, Talent on The Road and Sakura Management are standouts in Mexico. Brazil and Chile also have significant agencies.
Casting companies often do the work of talent agencies all over Latin America, with the exception of Mexico, Argentina and, recently, Chile. In general, the Latin American agencies that do exist limit their clientele to actors, rarely focusing on directors or screenwriters. "A key reason for this is the high number of independent productions made by director/scriptwriters or directors working with their regular writers," says Jorge Hernandez of Chile and Spain outfit IMC Management. IMC's client list includes actors Antonia Zegers and Lux Pascal, director Claudia Huaiquimilla and writer Jonathan Cuchacovich.
Producers also cite the region's financing fragility. "It is no coincidence that talent managers exist in countries with more production, more demand and, therefore, more funding," says Axel Kuschevatzky, a producer on Santiago Mitre's Oscar-nominated Argentina, 1985.
But Latin America is a talent hotbed and producers have different strategies for scouting in the region. "We look at short films, schools, low-budget films and stage plays," says Chilean producer Giancarlo Nasi, who has Felipe Galvez's The Settlers in Cannes this year. Talent laboratories, residencies, schools and festivals are also good hunting grounds, and many producers go to France's Cinelatino, Rencontres de Toulouse to seek out up-and-coming Latin American talent.
In smaller countries, the situation is even more challenging. "Unlike other countries, here it's the director who seeks the producer," says Alejandro Loayza Grisi, whose Bolivian feature Utama won the Sundance world cinema — dramatic grand jury prize in 2022. Off the back of that acclaim, Loayza Grisi is now internationally repped by Cinetic Media.
The arrival of the streamers is also starting to change the landscape. "Platforms and series have opened a new market where the production and the flux of international talent are continuous," remarks Mexican producer Edher Campos. "This enforces a new way to handle talent."
Daniel Burman, the Argentinian filmmaker who is also head of content for the US, Mexico and Central America at Spain's Mediapro Group, says: "Our culture is a stranger to teamwork [but] the series boom has generated an unexpected co-existence of talents that otherwise wouldn't meet. This implies another approach to managing talent."
Chilean talent manager Hernandez agrees: "Platforms are changing how we tackle creation and [how we] work with talent." He cites Netflix's Narcos as a milestone, "where a US producer and Netflix dared to make a Spanish-English show".
In Chile, Constanza Arenas, former director of promotion agency CinemaChile, has founded Agencia La Luz. Arenas looked at the model of the Hollywood agency to shape her ambition for Agencia La Luz. "The idea was to discover a talent and provide guidance and training, while also participating in the creative process of the projects," she says. "We understand the need of international productions and want to shape our local talents to participate in them from the beginning."
"Platforms are clearly promoting the professionalisation," Kuschevatzky says of how the landscape in Latin America is evolving away from public funding of feature films and towards incentives and co-productions. "The sector is forced to think in more international terms."