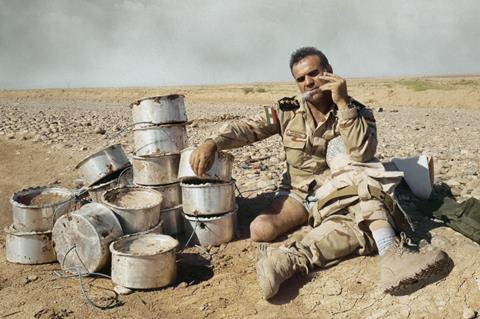 Swedish director Hogir Hirori's The Deminer has won the best Nordic documentary prize at Sweden's Nordisk Panorama. It is the top award of the Malmo-based festival dedicated to documentaries and shorts and is worth $13,000 (€11,000).
The jury said it was "a film which displayed incredible risk taking in following a character who put his life on the line every day, also putting the filmmaker in great danger. This portrait of a military man who dedicated his life to protecting civilians is portrayed through a great combination of archive footage and daring front line filmmaking."
An honorary mention went to Raghu Rai - An Unframed Portrait by Avani Rai (Finland-India-Norway).
Best Nordic short film (with an $8,200 (€7,000) prize) was Shadow Animals by Jerry Carlsson from Sweden. The jury called it "a bold and startlingly original work."
The honorary mention went to The Green Valley by Ellen Ugelstad from Norway.
The audience prize worth $3,000 (€2,500) went to The Distant Barking of Dogs by Simon Lereng Wilmont from Denmark.
The children's choice award went to short Shadow Boxer (Skyggebokser) by Andreas Bøggild Monies from Denmark.
The festival welcomed 750 industry guests from Sept 20-25. The financing forum presented 45 projects.