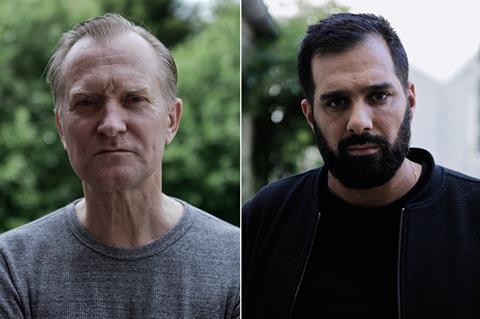 After a hugely successful run of four films produced by Zentropa, the Department Q crime thriller series is moving to Nordisk Film.
Director Martin Zandvliet and producer Mikael Rieks – both Oscar nominated for Land Of Mine – reunite on the project after also working together on Applause and A Funny Man.
Ulrich Thomsen and Zaki Youssef are confirmed to star in The Marco Effect as Carl Mørck and Assad; they take over from the previous pairing of Nikolaj Lie Kaas and Fares Fares in the first four films, all adapted from Jussi Adler-Olsen's series of bestselling novels.
Anders August (A Fortunate Man, Summer of '92) writes the script with newcomer Thomas Porsager.
The Marco Effect will start shooting in January 2020 with a planned local launch in October 2020.
Nordisk is planning a series of six Department Q films in co-production with Peter Nadermann's Nadcon Film from Germany.
The Department Q books – about two mismatched detectives working on cold cases – have sold more than 23 million copies worldwide.
The plot of The Marco Effect follows a 12-year-old boy who is on the run and could prove the key to uncovering a story of multinational corruption; Morck and Assad have to confront the ringleaders and a gang who are also looking for Marco.
Seven Department Q novels have been published, with the eighth novel coming out this summer. Adler-Olsen plans 10 novels in the series. Zentropa had the rights to the first four novels (made into the films The Keeper Of Lost Causes, The Absent One, A Conspiracy Of Faith and The Purity Of Vengeance) and then Nordisk acquired the rights for novels five through 10. The previous films have set box-office records in Denmark.
Author Adler-Olsen said, "The Marco Effect is an attempt to show how corruption and greed affects the Western World. The story is more relevant now than ever."
Thomsen's credits include TV's Banshee and Oscar-winner In A Better World. Youssef is known for Sons Of Denmark and TV's The Looming Tower.