Plus: TIFF, Telefilm Canada partner on See The North; Film market researcher Richard Del Belso dies; and more…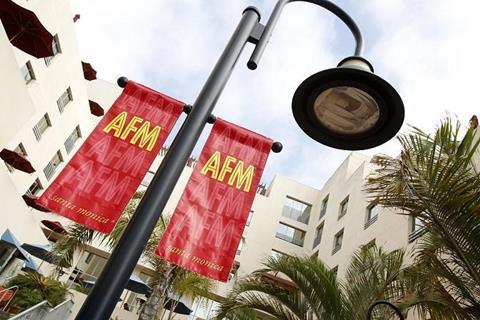 AFM managing director Jonathan Wolf said on Monday that the reported $6.5bn acquisition by China's Anbang Insurance Group of Strategic Hotels & Resorts Inc will have "no impact" on the annual Santa Monica film market in November.
The deal with Blackstone Group is for a portfolio of properties that includes the Loews Santa Monica Beach Hotel where the market is headquartered, however Wolfe said the AFM had "a very long" contract with the venue.
Broad Green Pictures has hired Steve Miller to head the studio's creative advertising team as evp of creative advertising. Miller will contribute to the overall campaign strategy of the company's features and arrives from A. Smith & Company, where he headed creation of all creative and sales content for new programming development. He has led creative advertising divisions at New Line and MGM/UA.
It emerged on Monday that respected film market researcher Richard Del Belso died at his home in Los Angeles on March 5 after a year-long battle with lung cancer. He was 76. Del Belso served as director of research at Universal Pictures in the late 1970s and worked at Warner Bros from 1980-2005, where he rose to svp of market research and strategy development.
Toronto International Film Festival and Telefilm Canada have partnered to create See The North, a selection of the best new Canadian films that will screen on April 1, 2 and 3 at the IFC Center in New York.
Emma Donoghue received Telefilm Canada's sixth Golden Box Office Award for Room on Monday. TIFF CEO Piers Handling presented the award, which goes each year to the Canadian writer and director of the Canadian or majority Canadian co-production English-language feature that performed exceptionally well at the box office in the previous calendar year. The award comes with a C$40,000 cash prize.
Pryor Cashman has brought on Adam R Mehr as a partner in the media & entertainment group. Mehr will be based in the firm's Los Angeles office, and arrives from Mitchell Silberberg & Knupp LLP.
STX Entertainment is moving the comedy Bad Moms from August 19 to July 29 and interplanetary adventure The Space Between Us from July 29 to August 19.
Ilya Rozhkov, the 23-year-old Russian director of Sabre Dance, has signed a three-film deal with AFL Productions. AFL will start with a launch of Sabre Dance on Amazon on March 31, while Dying To Live will get its world premiere at the Manhattan Film Festival in April. AFL will also release Rozhkov's first film We Are Enemies.