The Norwegian government is set to introduce a system of incentives for film productions, to keep local projects in the country and attract international ventures.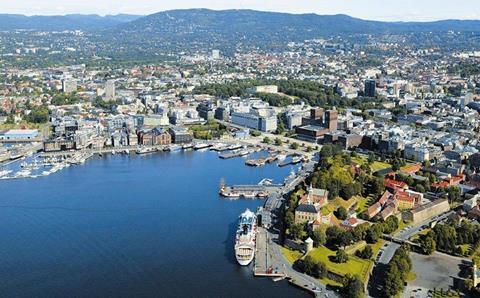 At a press conference today (May 29) in Oslo's Filmens Hus, Norwegian culture minister Thorhild Widvey said the new scheme will be effective from 2016, and based on a reimbursement of costs incurred during the film's production in Norway.
Details have yet to be decided but Widvey will invite the parties to a hearing about the proposals later this summer.
The government's new film policy also includes a financial reinforcement of the six regional film centres, which will in the future be organised by a new department of the Norwegian Film Institute to be established in Bergen. The centres will take over promoting local venues and collaborating with incoming international companies, replacing the institute.
"Last week I was in Cannes, and watched the Competition screening of Louder than Bombs, by Norwegian director Joachim Trier – it was a great experience, and we want more of these in the years to come," said Widvey.
The culture minister also aims to simplify procedures for applying for film support: "More films, less schemes and bureaucracy," aimed at "a professional industry with a healthy economy."
Last year 10 Norwegian features – almost a third - were filmed abroad, including Tommy Wirkola's action horror comedy, Dead Snow 2: Red vs Dead, which was shot in Iceland.
Because of Iceland's 20% reimbursement scheme, which producers can apply to all expenditure in Iceland, the producers were refunded $1m (NOK 8m) on the $5.5m (NOK 43m) budget.
The Snowman
In recent weeks, the City of Oslo has offered $194,000 (NOK 1.5 million) to the producers of Jo Nesbø's thriller, The Snowman, if they choose to shoot Tomas Alfredson's adaption of the novel in Norway's capital, where the story takes place.
The City of Stockholm had previously offered close to the same amount to secure the production from Working Title Films (UK) and Another Park Films (Sweden).
A decision on where the production will film has yet to be made.
The Snowman is Nesbø's seventh Harry Hole novel, but the first to be adapted for the big screen.
US director Martin Scorsese, who previously circled the project, will executive produce.