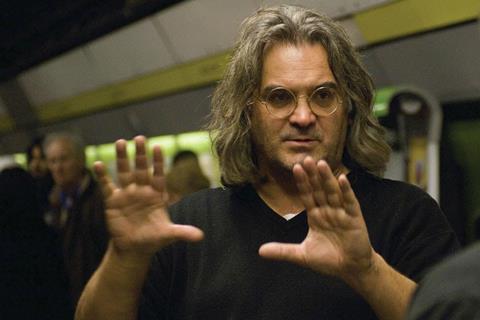 In its second year, the Norwegian government's filming incentive scheme is backing three international films, including Paul Greengrass' Norway. Greengrass received $2.1m (NOK 17.1 million) of the scheme's $3m (NOK 24.4 million) released in the second round for 2017 funding.
Greengrass' film, which he also writes, will depict the massacre of July 2011 when Anders Behring Breivik attacked Olso and then a youth camp in Utoya, killing a total of 77 people.
No casting has been confirmed yet, but Norwegian media reports that local actors Anders Danielsen Lie (Oslo, August 31st) and Jon Øigarden (TV's Mammon) will take the lead roles.
Producers are Scott Rubin, Gregory Goodman and Eli Bush (Little Lord Productions) for the Netflix-acquired project, which has a total budget of $20m.
There are two other films being made about Utoya: Norwegian director Erik Poppe's U and Swedish director Carl Javér's Reconstructing Utøya.
Christopher McQuarrie's M:I 6 – Mission Impossible, the sixth film in the franchise again starring Tom Cruise for Paramount, was allocated $773,000 (NOK 6.3 million) from the Norwegian incentive. The $20m film will shoot partly at Prekestolen near Lysefjorden, Norway.
The Innocents (working title), a 8x60minutes TV series by UK director Farren Blackburn was allocated $110,000 (NOK 0,9 million).
For this second batch of 2017 funding, six applications had been received.
"There were many strong applications in this round, and there is a very high probability that all three projects accepted will be realised," said Stine Helgeland, Head of Department, Communication, Insight and International relations at the Norwegian Film Institute,. "On their own, and together, these films will help show Norwegian culture and nature through spectacular locations and strong projects. Many Norwegian film workers will gain valuable expertise, and the Norwegian film industry's international network will be strengthened."
When the scheme was first launched in 2016, $5.17m (NOK45m) was allocated for the first year, with Tomas Alfredson's The Snowman taking $4.6m of that initial pot.
The Norwegian Film Institute administers the incentive, which offers productions that are fully or partly produced in Norway a 25% rebate – as a grant — on costs spent in the country.