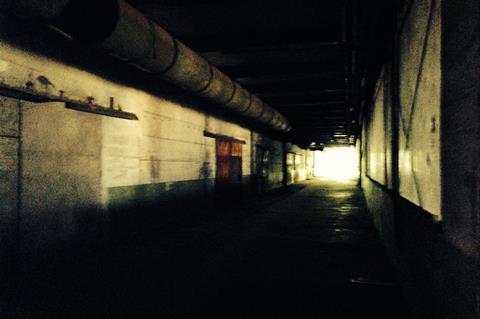 Sørfond has confirmed its grants for six international co-productions, from India, Ukraine, Palestine, Bosnia-Herzegovina and Bangladesh.
Sørfond – administered by the Norwegian Film Institute in co-operation with the Films from the South Foundation, with funding from the Norwegian Ministry of Foreign Affairs and the Ministry of Culture, aims to increase film production in countries where it is limited for political or financial reasons. The funding goes to films of strong artistic performance and cultural integrity.
The projects include Quo Vadis, Aida?, the Srebrenica-inspired drama directed by Bosnia's Jasmila Zbanic, whose credits include Grbavica and For Those Who Can Tell No Tales.
There were 46 applications received for the $372,000 (3m NOK) in funding. The jury was comprised of director and scriptwriter Mahamat-Saleh Haroun (Chad/France), scriptwriter and actress Amy Black Ndiaye (Norway), and former film consultant at Norwegian Film Institute Eva Færevaag (Norway). The jury said, "The selected projects all show originality, a specific point of view, and voices that demand to be heard through the magic of cinematic storytelling."
The selected projects are:
Chopped (documentary), dirs Karem Fahti Mohamed Ali, Casey Asprooth-Jackson (Pal)
Producer: Idioms Film
Norwegian Co-producer: Håvard Wettland Gossé at Spætt Film
Grant: $25,000 (200,000 NOK)
When Palestinian car thieves speak back to their image on Israeli TV, their words reveal an underground network, an alternative history, and a forgotten politics.
Day After (documentary), dir Kamar Ahmad Simon (Bang)
Producer: Beginning Production
Norwegian Co-producer: Ingrid Lill Høgtun at Barentsfilm
Grant: $62,000 (500,000 NOK)
Documentary
What if the rivers could tell stories! Cruising 200 km waterway on a century old paddle steamer, Day After portrays a missing narrative of Bangladesh.
Memories And My Mother, dir Adity Vikram Sengupta (Ind)
Producer: Holy Basil Productions
Norwegian Co-producer: Marie Fuglestein Lægreid at DUOfilm
Grant: $87,000 (700,000 NOK)
Memories and My Mother is a rich universe expressing the rapidly growing changes of Calcutta in the form of a puzzle that we gladly partake in.
Quo Vadis, Aida?, dir Jasmila Zbanic (Bos-Herz)
Producer: Deblokada
Norwegian Co-producer: Ingunn Sundelin and Eric Vogel at Tordenfilm
Grant: $75,000 (600,000 NOK)
Aida, mid-aged English teacher is with her two grown up sons and husband in a UN base. They are looking for shelter after the Serbian Army occupies Srebrenica. She is working as a UN translator believing that she is safe with the UN. However, system of protection and empathy starts to fall apart. She has to rescue her family.
Stepne, dir Maryna Vroda (Ukr)
Producer: Vrodastudio
Norwegian Co-producer: Ingrid Lill Høgtun at Barentsfilm
Grant: $87,000 (700,000 NOK)
Travelling through modern Ukraine to his mother's funeral in a faraway village, enables an aged man to feel alive again.
Writing With Fire, dir Rintu Thomas (Ind)
Producer: Black Ticket Films
Norwegian Co-producer: Tone Grøttjord-Glenne at Sant & Usant
Grant: $37,000 (300,000 NOK)
In one of the most socially oppressive and patriarchal states of India emerges a newspaper run entirely by rural women belonging to the Dalit or "untouchable" community.