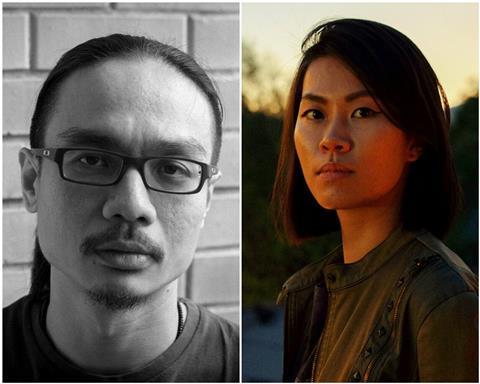 Malaysian filmmaker Chia Chee Sum's Oasis Of Now won the SEAFIC Award at the fourth edition of the Southeast Asia Fiction Film Lab (SEAFIC) Open House (January 8-11), while Amoeba, from Singapore's Siyou Tan, took the Open SEA Fund Award.
The prizes follow nine months of intense script and project development for the five selected projects, through the guidance of international experts. The winners were selected after live pitching sessions in front of international juries.
SEAFIC organisers described this year's lab as "a challenging edition whereby most of the lab had to be conducted virtually". The SEAFIC Open House usually takes place in Thailand either in Chiang Mai or Bangkok.
Produced by Lee Yve Vonn, Oasis Of Now revolves around a Vietnamese housekeeper living in pretence as a local in Kuala Lumpur, Malaysia, where she secretly visits her daughter adopted by a local family.
The SEAFIC Award, worth a $15,000 cash prize, is sponsored by the Purin Foundation. Jury members for the award included Cannes Critic's Week artistic director Charles Tesson, producer and programmer Violeta Bava and SK Global head of production, East and Southeast Asia, Winnie Lau.
Produced by Fran Borgia and Samantha Lee, Amoeba follows a teenaged girl who joins an all-girls school in Singapore and, along with three rebellious classmates, attempts to form a gang in a country with no crime.
The Open SEA Fund Award, jointly sponsored by VS Service and White Light Post, gives one SEAFIC project credit towards equipment rental from VS Service worth $10,000 and post-production services provided by White Light Post worth $15,000. The prize is decided by White Light Post's Lee Chatametikool and VS Service's Pithai Smithsuth.
SEAFIC is a script and development lab created for Southeast Asian filmmakers, which each year selects first, second and third-time filmmakers to work with a script consultant and international experts for eight months to develop their projects. A parallel producers' lab, SEAFICxPAS, is run jointly with Festival des 3 Continents' Produire au Sud.