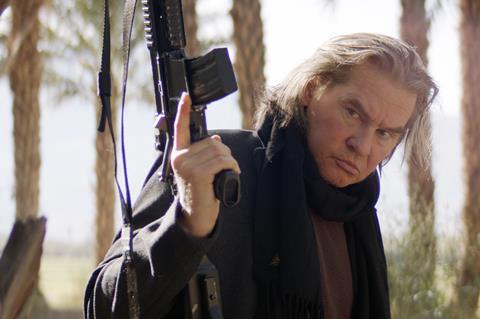 Los Angeles-based sales outfit Octane Entertainment has struck North American and select international deals on its Luke Goss and Val Kilmer action thriller Paydirt, the company's first in-house production that international buyers continue to circle at the EFM.
Rights have gone in Australia/New Zealand (Eagle Entertainment), South Korea (Jaye Entertainment), Germany (Lighthouse), Middle East (Eagle Films), Japan (At Entertainment), Africa, Eastern Europe (Daro), Indonesia (PT Falcon), and pan-Asia (Fox-Disney). Uncork'd will distribute the film in North America in August.
Paydirt wrapped recently in the US and centres on a parolee who teams up with his old gang in search of stashed cash while a dogged retired sheriff pursues them.
The cast includes Mike Hatton, Nick Vallelonga, Paul Sloan, V. Bozeman, Mirtha Michelle, Murielle Telio, Jay Montalvo, Mark Sherman and newcomer Mercedes Kilmer.
Christian Sesma directed and Octane's Jack Campbell produced with Hatton, Sesma, and Goss. Gary Rubens served as executive producer.