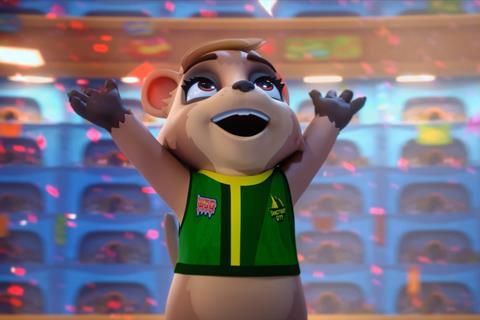 Australian outfit Odin's Eye Entertainment has closed a raft of deals on animation franchise Tales From Sanctuary City.
Vertical Entertainment has snapped up US rights for all three titles in the series: The Wishmas Tree, Combat Wombat and Daisy Quokka: World's Scariest Animal.
UK distributor Signature has acquired Daisy Quokka, having previously picked up the other two films in the series and has set a theatrical date for May, which follows an announcement by the UK government that cinemas could reopen from May 17.
Further sales include Canada (Equinoxe) for The Wishmas Tree and Combat Wombat; France (Koba Films) for Combat Wombat; and Taiwan (IPA Asia) and Russia (Voxell Films) for The Wishmas Tree.
In addition, Crowd Particular, a division of Turner Latin America has taken the three films for Latin America, North Africa and Scandinavia.
They follow a string of deals on the franchise, produced by Australia's Like A Photon Creative, at recent markets.
Theatrical releases are scheduled in a number of territories in the coming months, subject to Covid restrictions, while others are planning a release on premium VOD and streaming platforms.
Universal Australia is aiming to release the third film, Daisy Quokka, in cinemas later this year.
Ricard Cusso directs all three features and the latest film in the franchise sees Daisy Quokka voiced by Angourie Rice, known for playing Betty Brant in Marvel's Spider-Man films. The voice cast also includes Sam Neill, who plays outcast coach Frankie Scales.
Odin's Eye CEO Michael Favelle confirmed to Screen that discussion for a fourth instalment in the franchise is now underway.