Oliver Stone will "recuse" himself from the planned TV series about infamous US prison Guantanamo Bay "as long as the Weinstein Company is involved".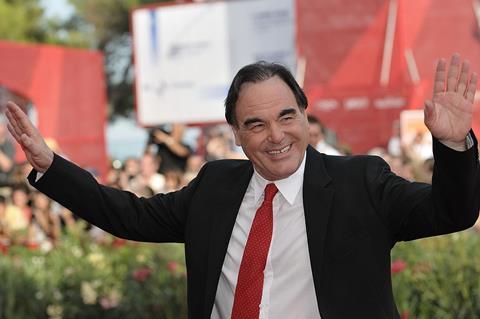 The US director is currently serving as president of the jury at the Busan International Film Festival and on Friday morning (Busan time) had appeared to offer a sympathetic take on the evolving Weinstein story when, addressing media, he claimed that "a man shouldn't be condemned by a vigilante system".
Now, Stone is back-tracking on those comments, taking to Facebook to explain that, due to recent travelling commitments, he had not been aware of the extent of the accusations levelled against Weinstein, which include multiple allegations of sexual assault and rape.
Stone wrote that, after catching up with what had been reported, he was "appalled" and commended "the courage of the women who've stepped forward".
In the post, he confirmed that he wouldn't work on Guantanamo "as long as the Weinstein Company is involved".
The show, created by Daniel Voll, is set to be a multi-season drama focusing on the history of the notorious detention camp in Cuba.
It would have marked Stone's first foray into scripted television, and presumably still might if the Weinstein Company removes itself from the project.