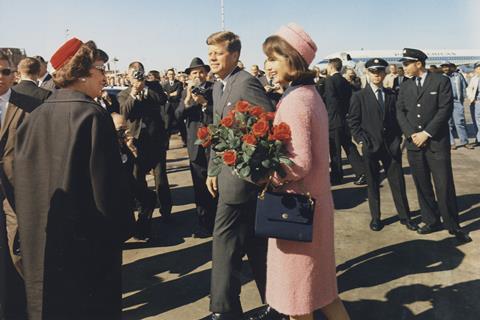 Altitude Film Sales has closed the first distribution deals for Oliver Stone's documentary JFK Revisited: Through The Looking Glass ahead of its world premiere at the Cannes Film Festival (July 6-17).
The UK-based sales agent has sold the film to Australia and New Zealand (DocPlay), Spain (A Contracorriente Films), Italy (I Wonder Pictures), Scandinavia (Nonstop Entertainment), Poland (Monolith) and ex-Yugoslavia (Blitz). Altitude Film Distribution will release in the UK and Ireland in late 2021.
The documentary, made 30 years after the release of Stone's Oscar-winning drama JFK, will debut in the new Cannes Premiere section on July 12. It marks the first film to be selected by Cannes from the US filmmaker since Wall Street: Money Never Sleeps in 2010.
Narrated by Whoopi Goldberg and Donald Sutherland, the film features recently declassified evidence and testimony in relation to the 1963 assassination of the US president, including a team of forensics, medical and ballistics experts, historians, and witnesses.
Funded by Ingenious Media and produced by Stone's own Ixtlan Productions, and Pantagruel Productions, the film is produced by Rob Wilson. Executive producers include Andrea Scarso, Peter Touche and Amit Pandya for Ingenious, and Angela Ceccio and Fernando Sulichin.
CAA Media Finance are co-representing the documentary's North American distribution rights.