EXCLUSIVE: Paris-based Upside Distribution is screening a teaser trailer at EFM.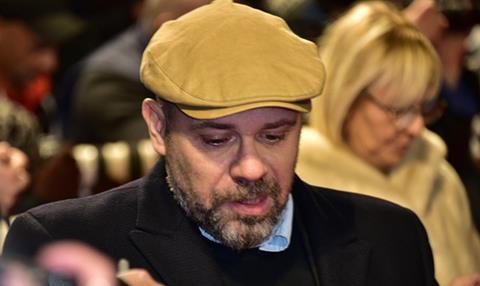 French action director Olivier Megaton is hitting the European Film Market (EFM) this weekend with a teaser screening of his upcoming documentary Roc, The World's Greatest Con Artist, about infamous French con artist Christophe Rocancourt, which is currently in post-production.
The Taken 2 and Taken 3 and Transporter 3 director reveals that between big budget action pictures he likes to make documentaries.
"I started out as a painter, not a director. Documentary helps me return to something more human and artisanal that I had when I was painting," says Megaton.
"As time goes by the films I make are more and more heavy, complicated and pressured. When I am not making films, I need to do something different as I am addicted to work and find it impossible to stop. Documentary is something perfect for me. There's not so much pressure and I love to read and do research."
Canal+ head of documentary Diego Bunuel suggested the subject of Rocancourt to Megaton as part of his drive to produce a slate of high-end, theatrical style documentaries for the channel. Paris-based Upside Distribution which is handling sales. Shine France is producing.
Megaton has interviewed some 50 people who have come into to contact with Rocancourt, from family members to his defence lawyers, victims and and acquaintances. These will be intercut with archive footage and an interview with Rocancourt, shot against the backdrop of a desecrated church in reference to the trickster's new-found faith.
"We did three hour-long interviews with him and I came to the conclusion that he felt no remorse for what he had done. I got the sense he was disappointed when people allowed him to con them. For me the crux of the film was to look at the way in Rocancourt was able to con people, how he got under their skin and strung them along."
Interestingly the trickster's cinema connections run deep.
He famously frequented the likes of Mickey Rourke and Jean-Claude Van Damme in Hollywood in the 1990s and was the subject of French auteur Catherine Breillat's Abuse Of Weakness about how he swindled her out of €700,000 when she was ill.
"The interview with Breillat was something special. We spent hours with her. She is a strong bright woman and the fact Rocancourt managed to con her too is a sign at how able he is at tricking people," said Megaton.
Other inteviewees in the works include British model Naomi Campbell, French producer Thomas Langmann, who tried to pull together a Hollywood picture about the conman's life, and former Miss France Sonia Rolland.
Megaton is currently completing post-production with a team of long-time editor collaborators including Audrey Simonaud, who co-edited Taken 3.
'The idea is that it should be fast-paced and entertaining," said Megaton.
The film is due to air in France on Canal+ in September but could fine a festival slot first.
In the meantime, Megaton has also just started pre-production on the recently announced Keanu Reeve-starring Rally Car which is due to shoot between China and the United States this summer, and is also planning a personal low-budget, under the radar project in France.
He reveals he also mulling a new documentary about lawyers and the compromises and choices they make as part of their profession, inspired by the lawyers he met while shooting Roc.
Asked if he is tempted to make fiction film inspired by Rocancourt's life, he replies: "No, I need to feel sympathy for my characters and he leaves me cold. I was asked to direct the Mesrine films but it just wasn't for me. My version would have been too violent. Jean-François Richet ended up making a great film but as a subject it just wasn't for me."