EXCLUSIVE: Helsinki's Aamu Film Company, which won Cannes' Un Certain Regard prize for The Happiest Day In The Life Of Olli Maki, is set to shoot another debut feature this summer.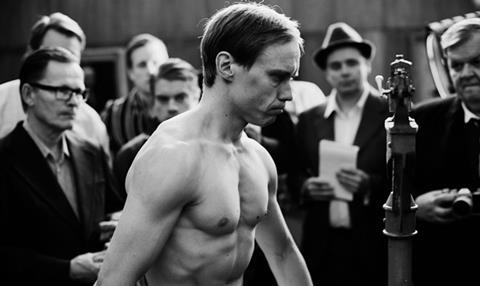 Writer/director Hannaleena Hauru will shoot The Thick Lashes Of Lauri Mantyvaara (working title) from August.
Hauru, who attended Cannes Cinefondation Residence in 2015, will tell the story of two teenage girls who want to sabotage weddings on the Finnish archipelago to "reclaim love from capitalism." Their plans are complicated when one of the girls falls in love, surprisingly, with an ice hockey player.
"The friend realizes that although it's a hockey player it might be the last great true love in the western world, so she stats to interfere," producer Jussi Rantamaki told Screen.
"It deals with friendship issues more than the love story, about going for someone's own dreams or the dreams others have for you."
The film will also involve fantasy elements such as a wind that knocks people over when Lauri blinks his eye.
Director Hauru said in a statement: "Satu and Heidi are teenage girls who would rather read articles about 'romantic love as a device for capitalism' than Cosmopolitan. Their mission is to claim back true love. And while Heidi actually starts to fall in Love, Satu is left alone with an adamant belief to the ideology.
"The film is combining a poetic approach to adventure and humor dealing with the themes of platonic and romantic love."
The $1.3m (€1.1m) production is backed by the Finnish Film Foundation, YLE and the West Finland Film Commission. The French co-producer is Sébastien Haguenauer from 10:15 Productions.
The two lead actresses are Inka Haapamäki and Rosa Honkonen.
Hauru has previously made more than 30 short films including festival hits Mercy All The Way, Whispering In A Friend's Mouth and If I Fall.
Citizen B
Aamu is also developing Hamy Ramezan's debut feature Citizen B to shoot in 2017 or 2018.
Rantamaki said: "It's about a young boy who is a refugee from Iraq living in Finland. It's similar to the director's background — he's Finnish Iranian and arrived in the '80s. It's based on his own life story but set in contemporary times."
Ramezan is writing the script now.
Aamu also has TV series Love and Order in post-production. The 3 x 52' project is set in the near future, when people experience the symptoms of falling in love but have to find out who they are in love with. YLE will broadcast in 2017.
Long-term relationships
Producer Rantamaki likes to develop long-term relationships with directors; before making Olli Maki he had produced Juho Kuosmanen's previous shorts and mid-length film The Painting Sellers.
"We aim for a long-term relationship with directors, starting with shorts and learning and building towards features," Rantamaki said.
"With Juho, we have the first goal achieved. We had the aim for the first feature to establish the talent, getting the film into an A-level festival, making it into cinemas and getting a prestigious sales agent (Films Du Losange)."
Rantamaki is grateful for the creative freedom that funders allowed on The Happiest Day In The Life Of Olli Maki.
"We have always had the chance to tell the stories we've wanted, because we've had success with these shorts," he added.
"Never has anyone said to me, 'Oh you have to have a star actor in a film or make it a comedy to reach a broader audience,' we've always had exceptional freedom for directors to express themselves.
"That's the main reason for Olli Maki's success…It's about Juho's approach to the story, it's so strong and so personal to him. Really extremely personal subjects are the only ways to become universal."