The International Film Festival Rotterdam (IFFR) has unveiled a new opening film and the full line-up for 51st edition, now taking place entirely online from January 26 to February 6.
Please Baby Please by US filmmaker, author and musician, Amanda Kramer, will now open the festival. It replaces Dutch filmmaker Mijke de Jong's Along The Way, announced in December, that has had to be pulled as it is a television-backed production and rights issues meant it could not be screened online. However, the festival plans to collaborate with the film's team to support the release of Along the Way once cinemas reopen in the Netherlands.
"We could no longer continue with this film [Along The Way] as the opening [title] but what we are discussing with Mijke and her production team and distributor [September Film) is to find a way we can best support the film as soon as the theatres are open," explained festival director Vanja Kaludjercic.
Scroll down for the full list
There will be no public audience access to films screening in the Tiger and Big Screen competitions until a physical screening series can be arranged later in the year. Films can only be watched by press and industry.
However, the IFFR 2022 programme will offer Dutch audiences on-demand online access to 52 film titles, including titles from Harbour, Bright Future, Cinema Regained, Focus: Amanda Kramer and RTM.
Additionally, the Tiger jury of Zsuzsi Bánkuti, Gust Van den Berghe, Tatiana Leite, Thekla Reuten and Farid Tabarki will all attend IFFR in person and will see the Tiger titles on the big screen. They will be giving out three prizes: the €40,000 Tiger award as well as two special jury awards, worth €10,000 each.
The other festival juries will also be in Rotterdam. "Each of the juries have their own theatre essentially. That goes for shorts, for features and so on. And [they] will be able to experience the film as we intended them," said Kaludjercic.
Rebranded world premieres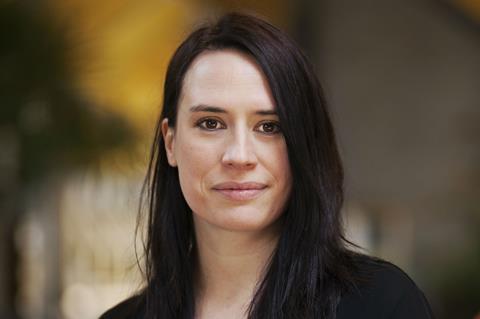 Although this will be the first time the Tiger Competition films will be seen by press and industry delegates the screenings are not being called world premieres as they are not yet available to the Dutch public. This allows them to be selected for other festivals as world premieres.
Kaludjercic confirmed the Tiger and Big Screen competition films will be shown on the big screen to audiences later in the year. A date is yet to be set for this to happen.
"We want to be careful with picking the date. What we want to first see is how the [Covid] situation in subsequent months will unfold and what are the possibilities," Kaludjercic said. "I am not sure if it is going to be in the summer or at some other date. It requires careful examination…committing to a precise date is too early because we learned a few lessons last year."
Tiger and Big Screen competitions
There will be 14 new titles screening in the festival's flagship strand, the Tiger competition, which showcases emerging film talent.
Among them is Sam de Jong's Met Mes, starring Hadewych Minis and Gijs Naber. Produced by Lemming Film, the film already has a Dutch distributor, Gusto Entertainment. It tells the story of a successful TV personality who is robbed of her new video camera. She exaggerates the crime to get the most out of her insurance, thereby causing a chain reaction through which everybody loses.
The Tiger competition also includes Eami, the new film from Paraguayan director Paz Encina, a Firpresci award-winner in Cannes' Un Certain Regard for her earlier feature, Hamaca Paraguaya.
The wide-ranging selection also includes titles from Russia (Maria Ignatenko's Chrome), India (Rahat Mahajan's The Cloud Manager); Israel (Roee Rosen's Kafka For Kids); Chile (Roberto Doveris' Proyecto Fantasma) and China (Gao Linyang's To Love Again).
Among the 10 titles from familiar directors that have been chosen for the Big Screen competition are Urszula Antoniak's Splendid Isolation, Clara Law's Drifting Petals and Jacques Doillon's CE2.
A specially selected audience jury votes for the VPRO Big Screen Award. The winner is guaranteed a theatrical release in the Netherlands, a broadcast slot on Dutch TV by VPRO and NP) and a €30,000 prize, to be shared between the filmmaker and the distributor who releases the film.
Talks
The online Big Talks series will feature French actor and filmmaker Mathieu Amalric, whose Hold Me Tight starring Vicky Krieps, is in the programme for the Dutch audience, as is one of the most recent films in which he has acted, Tralala, directed by Arnaud Larrieu and Jean-Marie Larrieu.
Amanda Kramer will give a Big Talk as will cinematographer Sayombhu Mukdeeprom, who receives this year's Robby Müller award.
Kramer is one of the filmmakers at the festival in the Focus strand. She is bringing two new film: Please Baby Please and Give Me Pity! However, plans for special programmes around the work of the two other filmmakers who were originally to have been in Focus, Qiu Jiongjiong and Yuasa Masaaki, have had to be postponed.
The festival made the decision to move entirely online on December 22 due to Covid restrictions in the Netherlands. The current lockdown will last until January 14th but expectations are that restrictions will remain in place after that date.
Kaludjercic says filmmakers and the industry have been very understanding.
"We have a very high number of accredited press and industry attendees [online]," she said. " We are not the only festival that had to do this shift.
"The most important thing to keep in mind is also the filmmakers who trusted us with more than 300 works, when we had this sudden shift [online] we had to make at the last minute, when we were practically at the finish line. To see how supportive they are, in entrusting us with their work in these circumstances, is also tremendously rewarding. It reassures us that we can continue, even in these circumstances, with a high- quality festival edition."
Rotterdam 2022: Tiger competition
Achrome (Russia)
Dir: Maria Ignatenko
The Cloud Messenger (India)
Dir: Rahat Mahajan
A Criança (Portugal)
Dirs: Marguerite de Hillerin, Félix Dutilloy-Liégeois
EAMI (Par-Ger-Arg-Neth-Fr-US)
Dir: Paz Encina
Excess Will Save Us (Swe)
Dir: Morgane Dziurla-Petit
Kafka for Kids (Isr)
Dir: Roee Rosen
Malintzin 17 (Mex)
Dirs: Mara Polgovsky, Eugenio Polgovsky
Met Mes (Neth)
Dir: Sam de Jong
The Plains (Australia)
Dir: David Easteal
Proyecto Fantasma (Chile)
Dir: Roberto Doveris
Le Rêve Et La Radio (Can)
Dirs: Renaud Després-Larose, Ana Tapia Rousiouk
Silver Bird And Rainbow Fish (US-Neth)
Dir: Lei Lei
To Love Again (Chi)
Dir: Gao Linyang
Yamabuki (Jap-Fr)
Dir: Yamasaki Juichiro


Rotterdam 2022: Big Screen competition
Assault (Kaz-Rus) 2022
Dir: Adilkhan Yerzhanov
Broadway (Gr-Fr-Rom) 2022
Dir: Christos Massalas
CE2 (Fr) 2021
Dir:Jacques Doillon
Daryn's Gym (S Africa) 2021
Dir: Brett Michael Innes
Drifting Petals (Aus) 2021
Dir: Clara Law
The Harbour (India) 2022
Dir: Rajeev Ravi
The Island (Rom) 2021
Dir: Anca Damian,
Kung Fu Zohra (Fr) 2021
Dir: Mabrouk El Mechri
Mi Vacío Y Yo (Sp) 2021
Dir: Adrián Silvestre
Splendid Isolation (Neth) 2022
Dir: Urszula Antoniak