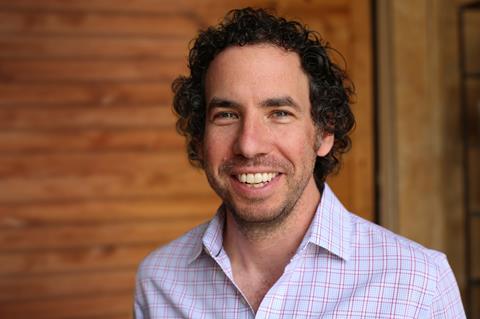 Condé Nast has named its replacement for Dawn Ostroff at Condé Nast Entertainment (CNE) and appointed Oren Katzeff president.
Katzeff most recently served as global head of programming for lifestyle media company Tastemade and will be based in New York, reporting to Condé Nast CEO Bob Sauerberg. The appointment is effective December 17. He will lead the CNE team through digital video growth and oversee the film and television production slate.
"We had incredible interest in this role from highly accomplished candidates with backgrounds ranging from traditional television and film to digital pureplays, but Oren stood out because of his unique insight, ability to create addictive content, and innovative operational expertise," said Sauerberg. "Condé Nast has always discovered and nurtured the next generation of designers, photographers, writers and editors and in Oren, we see the future of our video business."
"Condé Nast has a long history of building iconic brands and entertaining its audience with amazing storytelling," said Katzeff. "I am excited about the opportunity to lead the team at such an inflection point for CNE's growing video business, and to achieve continued greatness across the digital landscape."
At Tastemade, Katzeff established a fanbase of more than 250m active monthly viewers, grew video views to more than 3bn per month, and launched the brand's first 24/7 linear channel on YouTube TV. He served as executive producer on Tastemade's Audience Network and KCET shows, seven original series on Facebook Watch, and its first feature-length documentary, Funke, which premiered at the LA Film Festival.
Prior to Tastemade, Katzeff was head of global marketing and audience development at ZEFR (previously MovieClips.com), and held senior roles at Demand Entertainment, Yahoo!, and Media.