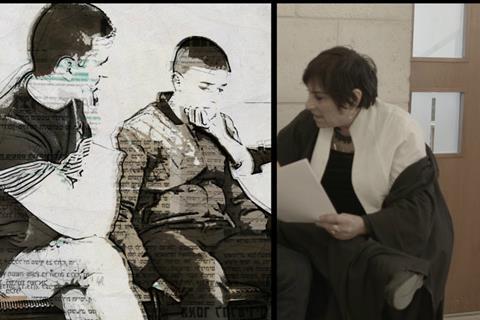 Oscar-shortlisted documentary feature Advocate has been acquired for US television by POV, the independent documentary showcase that presents films on the country's PBS public TV network.
The exclusive deal between distributor Film Movement, Cinepil and POV includes windows for free video on demand (FVOD), streaming, and the PBS Passport service offered to public TV subscribers.
Directed by Rachel Leah Jones and Philippe Bellaiche, Advocate explores the human fallout of the Israeli-Palestinian conflict through the work of Lea Tsemel, a Jewish-Israeli lawyer who for decades has represented Palestinian political prisoners.
The film is currently screening in cinemas in New York and Los Angeles and has won awards including the Hong Kong International Film Festival's Jury Prize, the Krakow festival's Golden Horn, and the Thessaloniki Documentary Film Festival's FIPRESCI Prize and Golden Alexander. It is one of the 15 titles on the shortlist for a nomination for this year's documentary feature Oscar.
Produced by American Documentary, the POV strand has introduced US TV audiences to films including Tongues Untied, The Act Of Killing, and American Promise.
POV/American Documentary executive producer/executive director Justine Nagan commented: "We at POV have been tracking Advocate since its early stages of production, and it was clear from the outset that it was sure to arouse robust conversation about what it means to be uncompromising and unapologetic as a human rights defender – in Israel and beyond.
"The film's protagonist, attorney Lea Tsemel, who has been doing this work for five decades, is undoubtedly controversial. However, she is also undoubtedly inspiring. Self-defined as an 'angry optimistic woman' she models an engaged form of citizenship that we are seeking in these tumultuous times."
'American Factory', 'Honeyland' among Directors Guild documentary nominees