EXCLUSIVE: Najwa Najjar's next feature will be Son of a Very Important Man.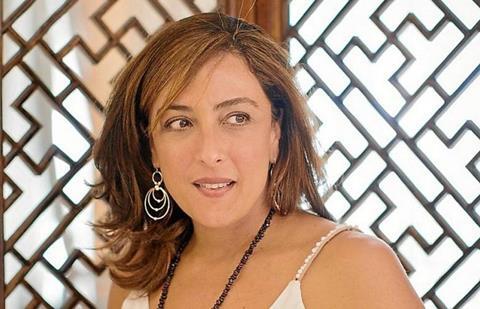 Ustura Films has sold Najwa Najjar's Eyes of a Thief, which Palestine submitted as its entry to this year's Oscars, to Azul Films in France, which plans a January 2016 release.
Eyes of a Thief, about a man with a dangerous secret searching for his daughter, has now sold to more than 30 countries with further territories in talks in Cannes.
The film is already out in cinemas in Greece, with rollout in the Arab world starting in August.
Next film
Meanwhile the director is planning to shoot her next film, Son of a Very Important Man, by the end of 2015.
She described the film as "a love story about divorce, a road trip throughout the whole country".
The story is about a Palestinian husband and wife who get their first permit to enter Israel when they are applying for a divorce.
"Along the road trip there is a lot that goes on. They meet some funny people along the way," Najjar told Screen.
"Most of the stories [about Palestinians] are shot in the West Bank so it's kind of nice to do something else."
The project is currently casting.
Najjar's usual producer, Hani Kort of Ustura Films, is on board. Najjar will soon present the film script to potential funders. Private investors are already on board.
Najjar's 2008 debut film Pomegranates and Myrrh was a festival favorite that screened at more than 80 festivals, and won the Cinema In Motion Award at San Sebastian and Best Arab Film at the Doha Tribeca Film Festival.