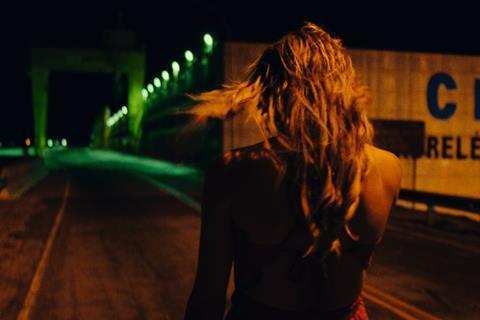 The North American premiere of Brazilian Oscar submission Private Desert (Deserto Particular) will open the 13th Hollywood Brazilian Film Festival that runs November 19-21.
Aly Muritiba's film was a surprise choice to represent his country over Alexandre Moratto's 7 Prisoners and stars Antonio Saboia as a police officer who is kicked off the force for violent behaviour and sets off in search of his online love. Private Desert premiered in Venice Giornate Degli Autori where it won the BNL People's Choice Award. Grafo Audiovisual and Fado Filmes produced.
The festival will also feature the US premieres of Madalena directed by Madiano Marcheti; My Name Is Baghdad (Meu Nome é Bagdá) by Caru Alves de Souza; and Aurelio Michiles's Secrets From Putumayo (Segredos do Putumayo). Déo Cardoso's A Bruddah's Mind (Cabeça de nêgo) and All the Dead Ones (Todos os Mortos) directed by Caetano Gotardo and Marco Dutra receive their Los Angeles premieres.
"I am thrilled and honoured that the festival is able to showcase the best in Brazilian cinema and portray the magnificent and complicated facets of the Brazilian people," said Hollywood Brazilian Film Festival founder Talize Sayegh. "The festival also provides an opportunity to remind US audiences that Brazilian filmmakers are a part of the Latinx community and should be included in the conversation."