The total of 34.5m viewers was a 6% drop on last year and the third-lowest total on record.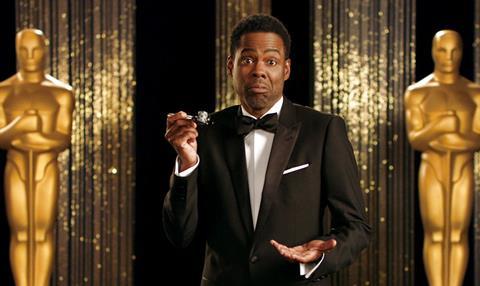 This year's Chris Rock-fronted Oscar ceremony delivered a total of 34.5m viewers on broadcaster ABC, according to the US network, the lowest since 2008.
The figure marks a 6% drop on last year's total, which had dropped 16% on the previous year. The 2008 John Stewart-hosted show is the all-time low of slightly under 32m.
The drop in viewership follows the #OscarsSoWhite controversy over the lack of diversity amongst nominees, with several celebrities including Spike Lee and Jada Pinkett Smith boycotting the ceremony.
One area the broadcast did find success was among male viewers, with a 20% jump recorded for men aged 18-34.
On the night, many of the major awards went as predicted, though Spotlight was a surprise Best Picture winner.