Elvira Lind's feature follows American dancer Bobbi Jene.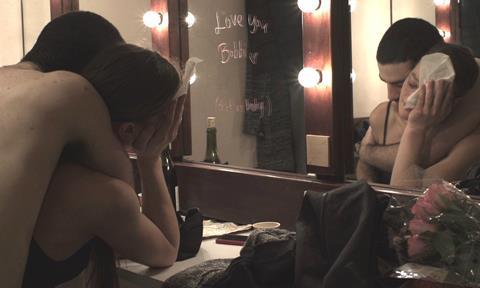 Oscilloscope Laboratories has snapped up US rights to Elvira Lind's award-winning documentary, Bobbi Jene.
The film had its premiere at the 2017 Tribeca Film Festival, where it won awards for best documentary feature, best cinematography in a documentary feature, and best editing in a documentary feature. Oscilloscope plans to release theatrically later this year.
After a decade of stardom in Israel, American dancer Bobbi Jene decides to leave behind her prominent position at the world-famous Batsheva Dance Company, as well as the love of her life, to return to the U.S. to create her own boundary breaking performances.
Tracking the personal and professional challenges that await her, Elvira Lind's film documents the dilemmas and inevitable consequences of ambition.
The film was produced by the Danish film company Sonntag Pictures and producers Julie Leerskov and Sara Stockmann.
Autlook Filmsales is handling world sales. United Talent Agency brokered the deal and represent Elvira Lind.
"Since Bobbi Jene was funded solely by European film funds and public broadcasters, we knew that a good start at Tribeca Film Festival could help catch the eye of US distributors. However, finding the right partner for the film was the main priority. We were lucky that we were able to choose from a few distributors with great track records, but are confident we found the perfect partner in Oscilloscope and are beyond excited to start this journey with them," Lind commented.
Oscilloscope's Dan Berger added: "Elvira has crafted a film that is so much more than the logline would lead you to believe. The closeness and intimacy she achieves easily transcends Bobbi Jene's personal story beyond that of just a dancer. It's a human story with universal relatability that I have no doubt will move anyone who sees it."