Works-in-progress event devoted to US indies to take place in Paris June 8-10.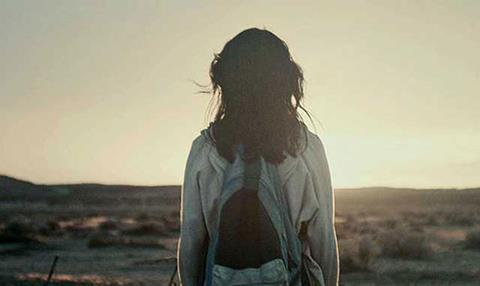 US directors Mike Ott and Adam Keleman will present their upcoming films at the fifth edition of US in Progress in Paris this June.
Running June 8-10, the programme is a joint initiative between the American Film Festival in Wroclaw, the Champs-Elysées Film Festival in Paris and Black Rabbit Film in New York.
Rough cuts of a selection of US independent features are screened with the aim of finding them sales agents, festival homes and producers.
Benjamin Dickinson's sci-fi comedy Creative Control, which took the top prize at the event in 2014, went on to to be sold, for example, by Philippe Bober's Paris-based Coproduction Office.
Ott will present his hybrid work California Dreams revolving around auditions in which people perform scenes from their favourite films.
The director won the Polish round of US in Progress in 2013 for his last film Lake Los Angeles.
Adam Keleman's Easy Living marks a feature debut for the film-maker who was a production assistant on Oscar-nominated Brooklyn.
Film-making couple Pete Ohs and Andrea Sisson will unveil Everything Beautiful Is Far Away, about a guy, a girl, and a robot-head walking across sand-dunes of insignificance in search of an imaginary lake made of crystals.
Rough-cut screenings for some 40 European sales agents, festival programmers and producers will take place over two days followed by a third day of one-to-one meetings.
The full line-up:
California Dreams
dir: Mike Ott, prod: Alex Gioulakis
Easy Living
dir: Adam Keleman, prod: Laura Wagner
Everything Beautiful is Far Away
dir: Pete Ohs and Andrea Sisson, prod: Andrea Sisson and Saul Germaine
Otto: My Life is a Soundtrack
dir: Margarita Jimeno, prod: Andrew Corkin and Sol Bondy
Academy
dir: Brent Chesanek, prod: Andrew Renzi and Andrew Corkin
Whirlybird
dir: Matt Yoka, prod: Steve Holmgren, Erin Lee Carr, Greg Lanesey and Matt Radecki