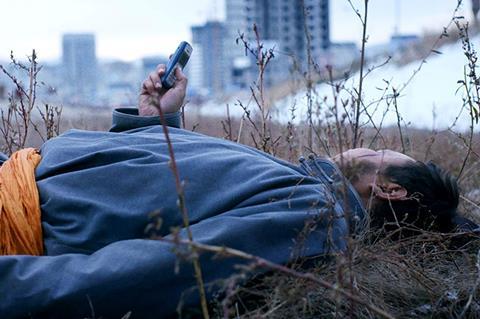 Swiss-Mongolian drama Out Of Paradise, directed by Batbayar Chogsom, won best film at the Golden Goblet Awards at this year's Shanghai International Film Festival (SIFF, June 16-25).
The film, which played as SIFF's closing film due to its win, follows a couple from the Mongolian steppes in need of a caesarean section who travel to Ulaanbaatar but don't have enough money for the operation.
Sonthar Gyal's Tibetan drama Ala Changso picked up SIFF's Jury Grand Prix and the best screenplay award. Best director went to Rodrigo Barriuso and Sebastián Barriuso for Cuban-Canadian drama A Translator, about Cuba's efforts to treat victims of Russia's Chernobyl disaster.
Best actress went to Isabelle Blais for Martin Laroche's Canadian drama Tadoussac, while best actor went to Tye Sheridan for US filmmaker A.J. Edwards' Friday's Child, which also picked up best cinematography for Jeff Bierman's work.
French-Belgium drama Carnivores was presented with the Outstanding Artistic Achievement award for its production and costume design, while Japan's Maquia: When The Promised Flower Blooms took best animation and Dutch filmmaker Leonard Retel Helmrich's The Long Season won best documentary.
Chinese filmmaker Jiang Wen headed the jury for the Golden Goblet awards, which also included Taiwanese actor Chang Cheng, Hungarian filmmaker Ildikó Enyedi, Turkish filmmaker Semih Kaplanoglu, Japanese filmmaker Naomi Kawase, US producer David Permut and Chinese actress Qin Hailu.
The jury of the Asian New Talent Awards, headed by Hong Kong producer Nansun Shi, presented its best film award to Chinese director Tang Gaopeng's The Road Not Taken, while best director went to Japan's Yui Kiyohara for Our House.
China's Ding Xihe won best actor for Looking For Lucky, while best actress when to Iran's Negar Moghaddam for Dressage. Shireen Seno took best scriptwriter for the Philippines' Nervous Translation, while best cinematographer went to China's Ouyang Yongfeng for Blue Amber.
Stars on the red carpet at SIFF's closing ceremony included US actor Jesse Eisenberg, Japanese actress Ayami Nakajo and Chinese actresses Yao Chen, Ma Yili and Du Juan.