Hannes Holm, the director of Sweden's Oscar submission, will direct the story of Swedish pop star Ted Gärdestad.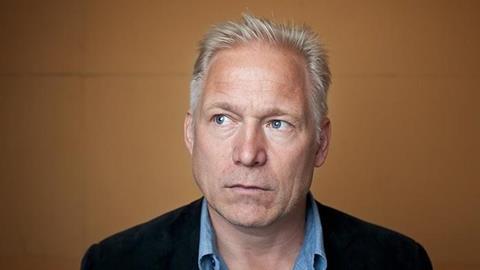 Hannes Holm, the director of huge box-office hit and Sweden's Oscar submission A Man Called Ove, will next tell the story of Swedish pop star Ted Gärdestad.
His next film, Ted-Show Me Love is produced by Cecilia Forsberg-Becker and Lena Rehnberg for Stockholm-based Stella Nova Film. Peter Birro (Waltz for Monica) writes the script.
Adam Pålsson (Don't Ever Wipe Tears Without Gloves) will play the singer/songwriter; he reunites with Holm after also appearing in his 2010's Behind Blue Skies. The role of his brother and songwriting partner Kenneth is still being cast.
"He started a music career and Benny Andersson and Björn Ulvaeus produced him before they started ABBA," the director explains of the musical wunderkind who could play multiple instruments. He became a huge star in the 1970s and suffered from schizophrenia later in life, committing suicide in 1997 at the age of 41.
"It's a story about his life and its about two brothers…Like in Amadeus, you have the brother who has the genius and the other brother who is the normal person and somehow they can writes songs together," Holm says.
"It will be a film when you should feel the music when you leave the theatre," the director adds.
The film has been granted $302,500 (NOK 2.5m) in support from the latest round of funding at the pan-Nordics Nordisk Film and TV Fond.
Film Väst co-produces, in association with Nordisk Film and TV4.
Holm said the film will shoot in spring 2017 in Goteborg. TrustNordisk will handle sales.
Meanwhile, Holm has already shot TV miniseries Delhi's Most Beautiful Hands, an Anagram Film production for SVT. He says the story is "a rom-com which turns into a heavy story about child labour…I like the mix of coming to something light and then 'Pow! turn into it into heavy stuff.'"