EXCLUSIVE: Pantelion has begun talks with international buyers here on the teen sex comedy Sundown starring Camilla Belle, Teri Hatcher and Sara Paxton.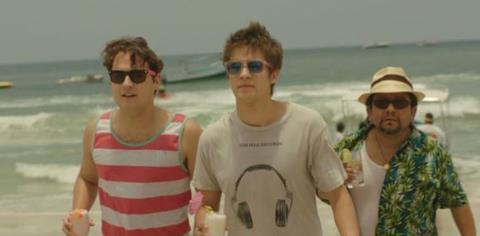 Fernando Lebrija directed the comedy about two high school friends on spring break in Mexico when one of them loses a family heirloom to a local gangster.
Sundown, which screened yesterday and screens again twice on Monday, also features DJs Steve Aoki, Paul Oakenfold, Adrian Lux and Chris Lake.
Lebrija, Leonardo Zimbron and Sandro Halphen produce and the cast includes Jordi Molla, John Michael Higgins, Devon Werkheiser and Sean Marquette.
"In the vein of Risky Business and 21 & Over, Sundown will take audiences on the hilarious wild ride of a spring break gone bad," said Anne-Marie Ross, president of international at Pantelion.
The company, a joint venture between Lionsgate and Mexico's Grupo Televisa, launched in 2010 and has found success in the United States with breakout Instructions Not Included, Cantinflas and From Prada to Nada.