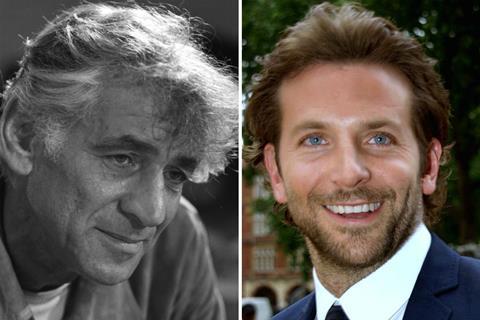 Paramount Pictures and Amblin Partners have confirmed that they have finalised a deal for music and life rights from the estate of Leonard Bernstein.
Bradley Cooper is in talks to direct, star in and produce the companies' planned biopic of the legendary composer and conductor.
The Paramount/Amblin project is one of two Bernstein films currently in the works. The other, The American, is set to star Jake Gyllenhaal, with Cary Joji Fukunaga directing and Bron Studios financing and producing. The Bron project was being shopped to international buyers by Sierra/Affinity, and for North America by Endeavour Content, at this week's Cannes festival.
Josh Singer has written the script for the Paramount/Amblin project, to be produced by Martin Scorsese, Steven Spielberg, Fred Berner, Amy Durning, Emma Tillinger Koskoff and Kristie Macosko Krieger. Cooper will also produce through his production company Joint Effort.
Paramount Motion Picture Group president Wyck Godfrey said in a statement: "We are thrilled and honoured to have the official blessing of Leonard Bernstein's estate to serve as exclusive stewards of his remarkable story. We are truly assembling a dream team of artists and filmmakers to bring Bernstein's story to the screen and honour his incredible legacy. On top of Bernstein and his family's exclusive rights in his life story, the addition of Bernstein's original music ensures that we will be able to give audiences the full spectrum and experience of his unparalleled talent."
Jamie, Alexander and Nina Bernstein added: "In our father's centennial year celebration, we are delighted to form an exclusive and unprecedented partnership with Paramount Pictures, Amblin and this extraordinary group of filmmakers to create a Leonard Bernstein biographical film. They understand our father and are passionate about telling his story. We are proud to announce we are collaborating closely to help them achieve their vision and granting them unique access to his fascinating life story and his diverse body of music."