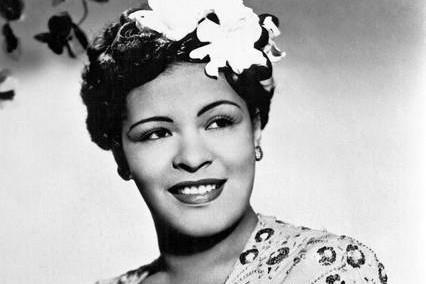 Paramount has acquired US rights to Lee Daniels' hot Cannes virtual market package The United States Vs. Billie Holiday in what was believed to be a deal in the region of $8m on Wednesday evening (July 1).
Jonathan Kier and his team at Sierra/Affinity screened a promo last week and were fielding multiple international offers on the drama. International interest is expected to intensify now on what has emerged as one of the big independent hits of the market.
The plan is for Paramount to release wide in the US and qualify for the upcoming awards season. 101 Studios had been among the buyers chasing US rights when Screen first heard about the unfolding auction on Tuesday night, and Endeavor Content jointly handled the US sale with executive producer Cassian Elwes.
The timely story comes as race relations continue to dominate the headlines in the US and will chronicle the celebrated jazz singer's struggles with fame, addiction and love.
While she earned critical and public admiration, Holiday was targeted by federal agents in an undercover sting operation to stop her singing the protest song Strange Fruit.
The song told of the lynching of black people in the US in the first half of the 20th century and galvanised the Civil Rights Movement.
Andra Day (Marshall) will star in the title role alongside Trevante Rhodes (Moonlight), Garrett Hedlund (Mudbound, Triple Frontier), and Natasha Lyonne (Russian Doll, Orange Is The New Black) also star.
The film is inspired by Johann Hari's 2015 book Chasing The Scream: The First And Last Days Of The War On Drugs, which explored the history and impact of The War on Drugs. Suzan-Lori Parks, the first African-American woman to receive a Pulitzer Prize for her play Topdog/Underdog, is adapting the screenplay.
The cast includes Tone Bell, Blake DeLong, Melvin Gregg, Erik LaRay Harvey, Miss Lawrence, Adriane Lenox, Rob Morgan, Da'Vine Joy Randolph, Evan Ross, and Tyler James Williams.
New Slate Ventures, Lee Daniels Entertainment, and Roth Kirschenbaum Films are producing with Jordan Fudge, Daniels, Pamela Oas Williams, Tucker Tooley, Joe Roth and Jeff Kirschenbaum.
Executive producers include Hilary Shor, Jeremy Allen, Patty Long, Johann Hari, Elwes, Mark Bomback, and Dennis Stratton.