Jerry Jameson's adaptation stars David Oyelowo and Kate Mara.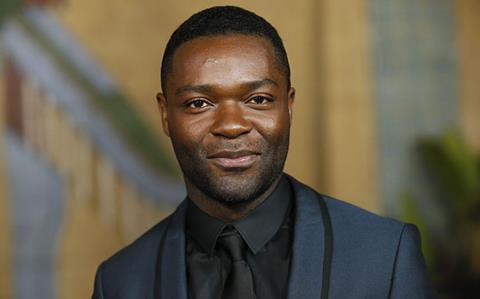 Paramount Pictures has acquired worldwide distribution rights to Captive.
Directed by Jerry Jameson, the film stars David Oyelowo and Kate Mara and is based on the book Unlikely Angel: The Untold Story of the Atlantic Hostage Hero by Ashley Smith with Stacy Mattingly. Brian Bird wrote the screenplay.
The studio will release the film on Sept 18, 2015.
Captive was produced by Terry Botwick, Jerry Jameson, David Oyelowo and Ken Wales in addition to BN Films' Alex Garcia, Lucas Akoskin and Katrina Wolfe. It was executive produced by Santiago Garcia Galvan, BN's Jonathan Gray, Elliott Lester, Ralph Winter and Bird.
Oyelowo commented: "I was drawn to this story because it beautifully illustrates how a broken spirit can be healed by an unexpected source of hope. I feel blessed to be continuing my very fruitful relationship with Paramount."
Captive tells the true story of Ashley Smith, a single mother and recovering drug addict who was taken hostage in her own apartment by fugitive, murderer and accused rapist Brian Nichols.
Oyelowo is represented by CAA, Inphenate, Hamilton Hodell and Schreck, Rose, Dapello & Adams.
Mara is represented by UTA, Stone, Meyer, Genow, Smelkinson and Binder.