Paramount Pictures Mexico exec to oversee Latin America for Sony Pictures Releasing International.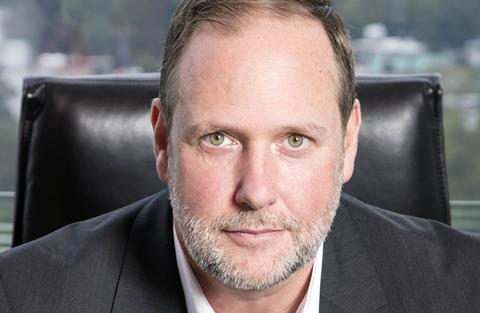 Michael Horn has joined Sony Pictures Releasing International (SPRI) as a senior vice president supervising the region of Latin America. Horn will report to Steven O'Dell, president of SPRI, beginning Oct 1.
In his new role, Horn will oversee Latin American distribution operations for the studio, which will also include overseeing local production activity in the region.
Horn has served as vp and managing director of Paramount Pictures Mexico since 2007.
Prior to that, Horn was the managing director for United International Pictures in both Chile and Mexico from 1997-2007, handling the combined film slates from Paramount Pictures, Universal Pictures, Dreamworks SKG, Focus Features and Paramount Classics.
Over his 17 years in international distribution in Latin America, Horn has overseen the release of blockbusters and franchises such as Transformers, The Fast and the Furious, Madagascar, Shrek, Mission: Impossible, G.I. Joe, Paranormal Activity, Iron Man, Thor, Captain America, and Teenage Mutant Ninja Turtles.
Horn said: "I've crossed paths with Steven many times - he left me large shoes to fill in Chile and Mexico - but this is the first time we'll be working together, and it's exciting to be on his team.
O'Dell added: "Bringing Michael to the Sony Pictures family is a big win for us. He has a great reputation within the industry as a keen strategist and a bold, creative marketer, and has proven his abilities on films ranging from the most challenging titles to the biggest of blockbusters."
Originally from Los Angeles, Horn is a graduate of Loyola High School and Loyola Marymount University. He also holds an MBA from both UCLA's Anderson School of Management and Universidad Adolfo Ibañez in Chile.