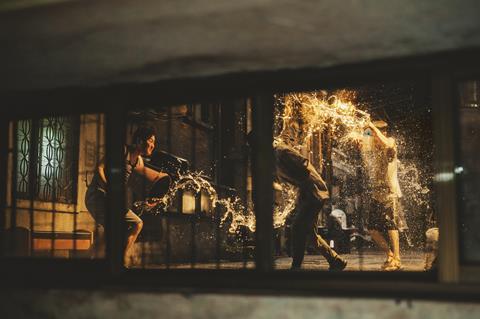 Barunson E&A, the South Korean production company behind Oscar-winner Parasite, has signed a memorandum of understanding (MoU) with Japan-listed global video game publisher Nexon to collaborate on expanding IP and creating content.
The two companies will cooperate to create and develop new IPs by sharing original copyrights and projects in development as well as their respective creative talent pools.
They are also constructing an operating consultative body to share film, drama series and game production know-how and IPs from both sides.
In addition, the companies plan to pursue co-investment and co-production as well as affiliated business rights.
"Through this MOU with Nexon, we expect to be able to actualise a transmedia strategy that builds an IP life cycle ecosystem that expands creators' worldviews and visions without the division of genres such as video or games," said Gene Hong (Brian) Park, co-CEO of Barunson E&A.
In addition to producing films and series such as director Bong Joon Ho's Parasite, which won the Palme d'Or at Cannes and four Oscars including best picture in 2020, Barunson moved into investment, distribution and international sales last year.
Nexon is known for interactive online and mobile games such as MapleStory, Dungeon&Fighter and FIFA Online 4, and operates across 190 countries. The company was founded in Korea in 1994 and is now headquartered in Tokyo. It has been listed on the Tokyo Stock Exchange since 2011.
"As the importance of IP in the content industry is growing every day, we expect both companies will be able to further strengthen our competitiveness," said Nexon CEO Lee Junghun.