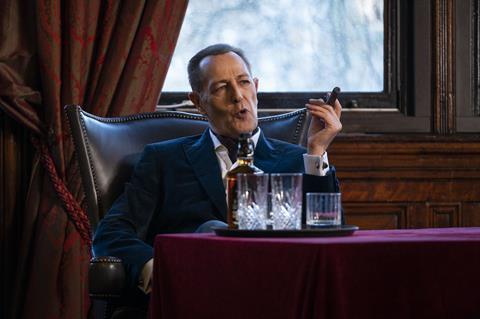 Parkland Pictures has sold two UK thriller debut features to Samuel Goldwyn Films for distribution in North America.
Silent Night is directed by Will Thorne and produced by Mark Lacey and Thorne of SN Films Ltd. It follows a South London hitman, recently released from prison, whose efforts to go straight for his daughter are disrupted by the attempts of his former cellmate to entice him with one final job.
Bradley Taylor, Cary Crankson and Frank Harper star.
Samuel Goldwyn Films has also taken James Crown's Nemesis, which had its debut market screening at the online European Film Market this week.
Described by producer Jonathan Sothcott as a "morally ambiguous gangland home invasion movie," it sees an underworld kingpin's past catch up with him when he returns to London, igniting a chain of events that ends in revenge and murder.
Nemesis stars Billy Murray, Nick Moran, Bruce Payne, Lucy Aarden, Janine Nerissa, Frank Harper and Julian Glover.
Screen can reveal an exclusive first look at Nemesis, above.