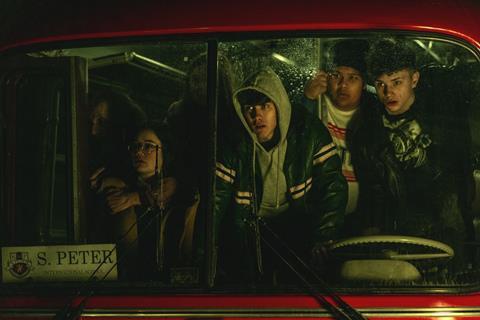 Parkland Entertainment has secured UK and Ireland rights to a hat-trick of AFM titles.
The deals are led by teen horror Shortcut, sold by Italian genre specialist Minerva Pictures. The creature feature was released on nearly 700 US screens via by Gravitas Ventures in September and proved the distributor's biggest box office success to date, ranking seventh on its opening weekend with $305,000.
Directed by Alessio Liguori, the film follows five teenagers who become trapped in their school bus on a deserted road, which has been blocked by a mysterious creature. The cast includes Jack Kane, Zak Sutcliffe, Andrei Claude, Sophie Jane Oliver and Terence Anderson.
Parkland is planning a theatrical, day-and-date release in Q1 of 2021.
In a second deal with Minerva, Parkland has taken From The Vine, a feelgood comedy drama about a man who returns to his hometown and starts a new, sustainable life there. Directed by Sean Cisterna the film is led by Joe Pantoliano (Memento).
Parkland is lining up a UK-Ireland theatrical release for the feature in early 2021 and has also secured distribution rights for Australia and New Zealand, where it will also open the film in cinemas early next year.
The UK-based outfit has also scored distribution rights to The Black Spider (aka Lev Yashin: The Dream Goalkeeper), from US sales firm Hannibal Media.
Produced by Russia's Kremlin Films, the sporting biopic centres on the career of Soviet-Russian goalkeeper Lev Yashin, considered by many to be the greatest goalkeeper in the history of football. The film took $1.78m at the Russian box office after its release in November 2019.
Parkland is set to release the feature across all major digital platforms in Q1 2021.
On the sales front, Parkland Pictures is at the virtual AFM with new titles including James Crow's gangster drama Nemesis and is giving a market premiere to crime thriller Silent Night. Both star Frank Harper.