Expanding its global network, Participant Media has struck an output deal with Nordisk Film Distribution for its films produced by Amblin Partners.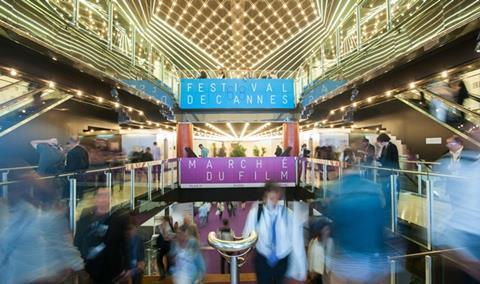 The multi-year pact covers the Scandinavian territories of Denmark, Norway, Sweden and Finland and follows a similar arragenement with eOne, for distribution in the UK, Benelux, Spain, and Australia and New Zealand.
Patrick Wachsberger's Lionsgate International will handles sales through its relationship with Participant Media that began this year.
The Nordisk pact covers José Padilha's Untitled Entebbe Project and Rupert Wyatt's sci-fi thriller Captive State.
"Nordisk Film is a leader in the Scandinavian marketplace and we are thrilled to establish a long-term partnership with them," Participant CEO David Linde said.

"Their talented marketing and distribution teams, combined with the increasing audience demand for a connection to real social action, will provide an even greater platform for our company."
"We are extremely excited to have made this output agreement that strengthens our direct cooperation with Participant Media," Nordisk Film Distribution president Kenneth Wiberg said. "Their line-up is very strong and we look forward to bringing these meaningful and entertaining quality films to the Scandinavian market."
Nordisk Film and Participant Media have enjoyed a strong relationship for years. Upcoming Participant titles that Nordisk Film will be releasing include Wonder starring Jacob Tremblay and Julia Roberts, and Ric Roman Waugh's Shot Caller.
Krista Wegener and Gabriel Brakin brokered the deal on behalf of Participant Media with Peter Philipsen and Christopher Seidelin for Nordisk Film Distribution, and Maitreya Yasuda and Christian Perala for Lionsgate.