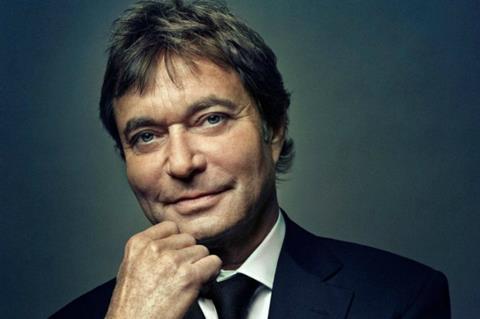 Indie sales veteran and former Lionsgate film co-chairman Patrick Wachsberger is getting into television, forming a Los Angeles-based joint venture with France's Federation Entertainment to develop and produce premium TV series for the US and international co-production.
Wachsberger will work on the joint venture, labeled Picture Perfect Federation and expected to focus mainly on English-language projects, with Ashley Stern, head of US television for Paris-based Federation, best known as producer of French-language Netflix drama series Marseille.
Wachsberger is reportedly in the process of optioning a series of novels to develop for television through the new venture, though he will also continue to develop film projects through his Picture Perfect company.
Headed by president Pascal Breton and managing director Lionel Uzan, Federation has also produced crime series Unite 42 and distributed thriller mini-series Bad Banks. Projects in the works at the company include mystery series The Grave, from When Heroes Fly writer Omri Givon, and drama series The Banker's Wife, from Cristina Alger and Homeland writer Meredith Stiehm.
Before becoming co-chairman of Lionsgate's Motion Picture Group, Wachsberger was president of feature sales and production operation Summit, working on projects including the Twilight films and Oscar winner The Hurt Locker.
Commenting on the new joint venture, Breton said: "Patrick Wachsberger has long been a game-changer in the market. And we at Federation have also intensely 'disrupted' the status quo by attracting and associating the best European talent to our independent studio. The stage is now set for Federation and Patrick Wachsberger to build a major worldwide independent studio which strives to change the game and allow top US and European creative television talent to take control of their own product and success on the global market."
Wachsberger added: "I wanted to get into TV, number one because I think it's really exciting what's happening today in the television world. And I wanted to do something that I had not done before."
He has worked with Uzan and Stephane Perry, Federation's third co-founder, in the past and met Breton a few years ago. "I was very impressed by what he's done on the television side. They were the ideal partner for what I wanted to do, especially looking at the world versus looking only at the domestic market."