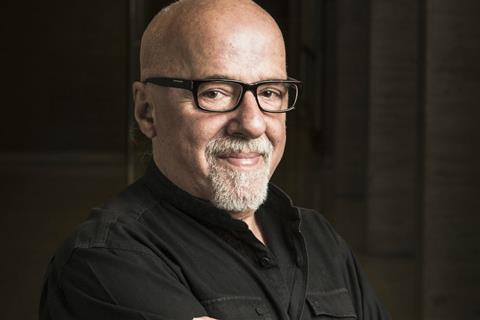 FremantleMedia North America (FMNA) has signed The Alchemist author Paulo Coelho to an exclusive deal to develop the first-ever TV drama series based on the work of the Brazilian novelist.
The deal – which also involves FMNA-owned Random House Studio and Dancing Ledge Productions, the UK company in which FremantleMedia has a stake – covers an as yet untitled series that will follow a young priest on a journey of self-discovery as he is ostracised by the church and hunted by a powerful crime family.
The project will explore themes and characters from Coelho's novels The Devil And Miss Prym, Brida and The Witch Of Portobello.
Coelho will introduce each episode and FMNA president of scripted entertainment Dante Di Loreto, Random House Studio's Peter Gethers and Dancing Ledge CEO Laurence Bowen serve as executive producers.
Coelho's other works include Aleph, Manuscript Found In Accra, Adultery, The Spy and the upcoming Hippie, to be published in September.
The Coelho series will join a FremantleMedia drama slate that takes in American Gods, The Young Pope, Picnic At Hanging Rock, Deutschland86, My Brilliant Friend, and a planned adaptation of the Gormenghast fantasy book series.
Commenting on the deal, Di Loreto said: "There has never been a more prolific, thought-provoking and socially engaged author as Paulo Coelho. His stories make us look at the world differently, tapping into our true selves to further discover our place within the journey for hope, inspiration and social change."
Bowen added: "Hundreds of millions of people have discovered in Paulo Coelho's writing a universality that feels deeply personal. Here we want to celebrate his vision and weave together elements of his work into a gripping new epic journey. We couldn't be more excited."