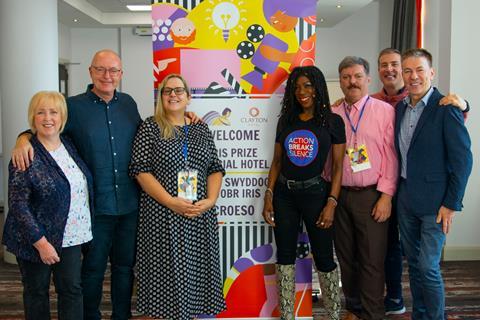 Tom Abell, managing director of UK and Ireland based distributor Peccadillo Pictures, has taken over as chair of the Iris Prize.
He takes on the role from outgoing chair Andrew Pierce, a journalist and broadcaster, who has held the position for almost seven years.
The Iris Prize is the largest LGBT+ short film prize in the world, with £30,000 available to the winner to make a new LGBT+ themed film in the UK. The Iris Prize LGBT+ Film Festival takes place annually in Cardiff. On October 9, Sam Arbor and Adam Ali's Baba was announced as the Iris Prize 2021 winner.
Abell was appointed the inaugural Iris Prize Fellowship in 2019, which honours those who have made a significant contribution to the LGBT+ film industry. He founded Peccadillo Pictures in 2000. Its titles include Cannes premieres Anaïs In Love, Medusa and Clara Sola.
Alice Blanc, who is distribution coordinator at Motion Picture Solutions, and Suzy Davies, a former Welsh Conservative leadership candidate, have also been appointed to the Iris Prize board.