Colin Rothbart's documentary explores east London's alternative drag scene.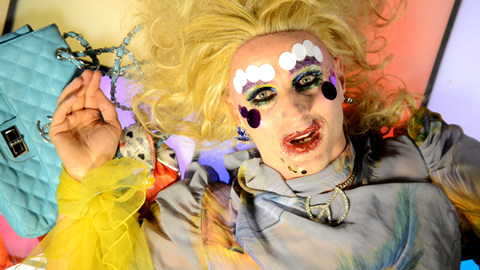 Peccadillo Pictures has secured distribution of Colin Rothbart's documentary Dressed As A Girl for the UK and Ireland.
The film tells the story of East London's alternative drag scene and features some of the most renowned British drag acts including Jonny Woo, Scottee, Holestar, Amber, John Sizzle and Pia.
Rothbart said: "After six long years making the film, I couldn't be happier Peccadillo Pictures are now on board to shepherd the film to the marketplace here and reach the audiences I am hoping will enjoy the film."
The film recently played at BFI Flare, London's LGBT Film Festival.