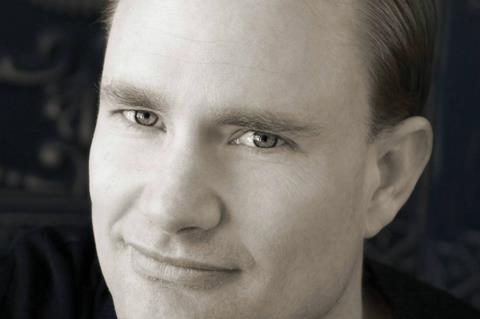 Premiere Entertainment Group (PEG) has bolstered its sales team in the long run-up to Cannes with the arrival of Devin Carter as senior vice-president of sales and announced fresh deals on Scott Adkins sci-fi action Incoming.
Carter (pictured) arrives from US-based Koan, where he served as vice-president of sales and licensed rights to Danny Glover adventure fantasy The Age Of Dragons, among others. He will report to PEG president and CEO Elias Axume.
PEG has virtually sold out on the Scott Adkins sci-fi action film Incoming, where only the UK, France, Italy and Japan remain available. XLrator Media holds North American rights.
Rights have gone to: Latin America (California Filmes), Germany (Spirit), Scandinavia (Scanbox), Spain (Selecta Vision), Benelux (Just Bridge), Turkey (SPL), Eastern Europe (Daro), and pan-Asia (Fox).
Deals also closed in the Middle East (Eagle Films), China (Jetsen Huashi), India (Impossible Films), Philippines (Crystalsky), Thailand (Major Kantana), Vietnam (Beta Corp), South Africa (SPI), and New Zealand (Sky TV).
Incoming recently wrapped and centres on a group of terrorist prisoners who hijack a space station and turn it into a missile aimed at Earth. Eric Zaragoza directs from a script by Jorge Saralegui. Rick Benattar and Nigel Thomas produce for Benattar/Thomas Productions alongside PEG's Elias Axume and Milos Djukelic.
PEG's sales slate includes Forever My Girl, coming-of-age dramedy The House Of Tomorrow starring Asa Butterfield; and crime-thriller Juvenile with Blake Jenner from Sundance hit American Animals.