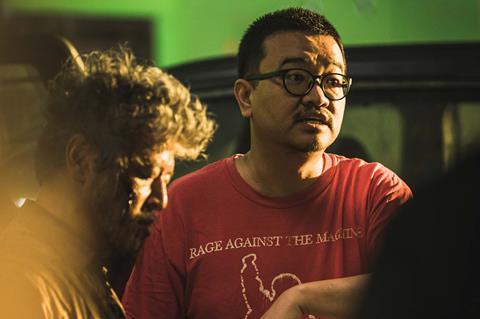 Zombie horror Peninsula has grossed approximately $20m in less than a week in its first five territories led by South Korea, ranking number one everywhere.
Yeon Sang-ho's follow-up to Train To Busan and Cannes 2020 Official Selection has amassed $13.2m through NEW in its native South Korea and ranked top at the box office since it opened on July 15.
The film has held on to number one in Singapore in its first five days, earning $795,000 (1.1m SGD) through Clover Films. It scored the highest opening weekend ever for a South Korean film and by Saturday had exceeded the opening weekend record set by Train To Busan.
Peninsula has claimed 76% market share in Taiwan, where it stands at $4.7m via Movie Cloud since the July 15 debut.
In Malaysia the film has delivered $955,000 (RM 4.07m) via Clover Films since the July 16 debut including July 15 previews.
In Vietnam, where the film is also released through Clover Films, Peninsula scored the highest weekend by a South Korean release and has ruled box office over the past three days, earning $1.17m.
Peninsula centres on a soldier (Gang Dong-won) who flees South Korea with his family after the region is engulfed by the outbreak and takes a boat to Hong Kong. Four years later he returns to the peninsula with his brother-in-law (Kim Do-yoon) to find a truck loaded with cash.
Well Go USA holds US rights and has set an August release.