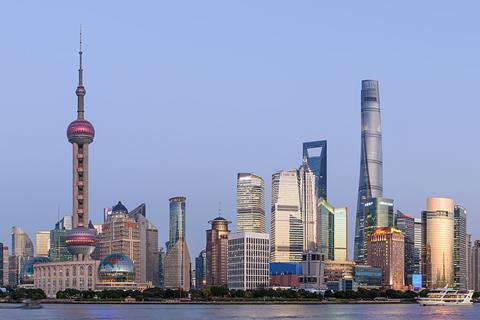 Shanghai International Film Festival (SIFF) has confirmed that it will go ahead in a hybrid physical and virtual format, but mostly without overseas guests, from July 25 to August 2.
It will be immediately followed by the 26th Shanghai TV Festival (STVF), which will be held August 3-7.
The news comes as Chinese authorities announced that cinemas in low-risk regions will start to reopen today (July 20). Chinese cinemas have been closed since January 23 as part of measures to contain the Covid-19 coronavirus pandemic.
Shanghai has not been as badly affected by the pandemic as some other parts of China with around 700 cases of infection and seven deaths, but China's borders remain mostly closed to overseas visitors.
The festival will encompass screenings in theatres, outdoor venues and online, as well as regular activities such as the Golden Goblet Forum, International Film and TV Market, Belt and Road Film Week and SIFF Project. Tickets for the festival will be sold through the Taopiaopiao online ticketing platform starting today (July 20). The occupancy rate for each film won't exceed 30%.
Shanghai TV Festival will include activities such as the Magnolia Awards, International TV showcase, Magnolia TV Forum and Shanghai Internet Summit. For the first time this year, TV series that have premiered on streaming platforms will be nominated for the Magnolia Awards. Zheng Xiaolong, whose directing credits include Empresses In The Palace and The Legend Of Miyue, will chair the jury for the awards.
SIFF was originally scheduled to take place June 13-22, but was postponed due to the pandemic, and while rumours swirled that it would take place in late July, organisers were waiting for Chinese authorities to give the official greenlight for cinemas to reopen.
Titles for SIFF's Golden Goblet awards include Cristina Comencini's Feel Your Memories, Antti Jokinen's Helene, Japanese director Shuichi Okita's One Summer Story and two Chinese titles – Li Xiaofeng's Back To The Wharf and Da Peng's The Reunions.
The new dates mean that SIFF will overlap with the FIRST International Film Festival, in Xining, capital of Qinghai province, which is scheduled to run as a physical event July 26-August 3.